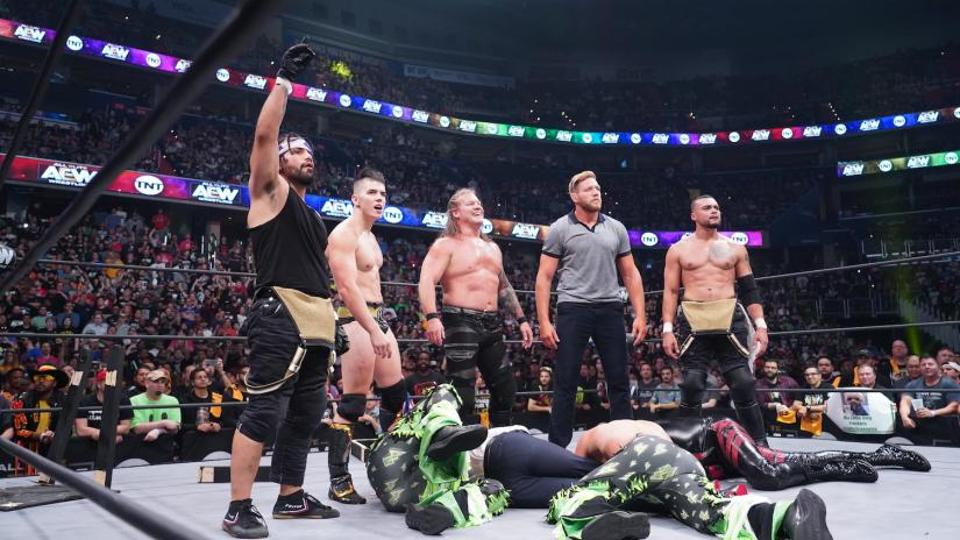 One of the most impressive members of the AEW roster since the promotion debuted Dynamite on TNT last year has been Sammy Guevara.
Not only has Sammy impressed in the ring during his matches, but his character work as part of The Inner Circle with AEW World Champion Chris Jericho has also been stellar.
Sammy was supposed to work a match with AEW World Championship number one contender Jon Moxley on Chris Jericho's cruise this week. However, he was pulled from the match due to injury.
Speaking on the Wrestling Observer Radio, Sammy revealed the rather strange way that sustained the injury:
"You know how I do all this crazy stuff shooting star, Spanish Fly, 630… and then I walk away unscathed, but then going to the back and taking off my wrestling shoe last Wednesday it was very, very tight it was in a knot and I couldn't get it out of the knot. I just kinda forced it off and something inside my ankle just kinda pulled a little bit. I was like, 'Ow that hurt a little bit,' but then no problem.

"A couple days later I feel it a little bit more and then I feel it a little bit more. Then the day of the cruise I wake up in the hotel and I'm like 'Oh I can't walk on it.' It's all swollen and I'm limping around. Of course, it's the day I'm supposed to wrestle and wrestle almost every day."
Jon Moxley actually wrestled PAC on the Jericho Cruise taping of AEW: Dynamite, so it is likely that the Moxley vs. Guevara match would have been for the live crowd only.
Let's hope that Sammy isn't out for too long and is able to return to the ring in the next couple of weeks.