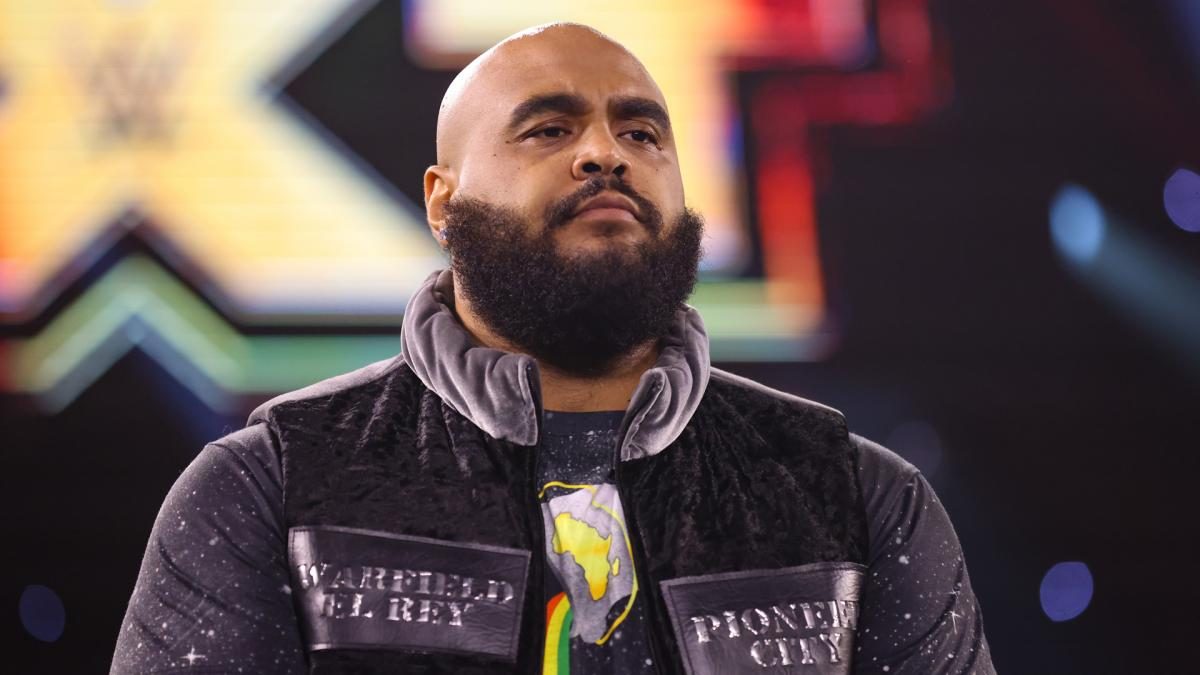 Former WWE star AJ Francis (Top Dolla of Hit Row) has revealed details of an incident with producers before he was released.
There were reports recently that Top Dolla was getting a bit of a bad reputation backstage, and that may have contributed to the decision to release him and the rest of Hit Row.
Speaking on Busted Open Radio, he specified an incident that took place during rehearsals before an episode of SmackDown, saying:
"When we were on SmackDown, we did the segment with Sami (Zayn). We were rehearsing the segment. The audio was really loud in the arena. I politely asked, 'Do you think we can turn down the audio in the arena a little bit just so that the people in the arena, because they were playing music, so that the people in the arena could hear what we were saying and we could get a reaction from it'.

"I don't know what was said, but something was said about me over the headset that was so disrespectful, that three different producers who heard it on the headset came up to me and apologized to me afterwards, even though I didn't even hear what was said. Clearly something was said that was very wild and disrespectful because they felt the need to apologize to me for something I didn't even know.

"If I would have heard it and said anything back, then I'm disgruntled, and I'm aggressive, and I'm the angry Black man. It's unfortunate the way that things shape out, but at the end of the day, I'm not telling nobody to never watch WWE again. I'm going to watch WWE. I'm not sitting here pretending that I'm not. I watch everything. But also, that's not the end all, be all. That's not where we have to be, to be successful. We are more than capable of going anywhere in this world and making the same impact."
Top Dolla did say that he spoke to higher-ups to express that he thought they'd made a mistake by releasing B-Fab (a couple of weeks before the rest of the group was released), and that may have been something said higher-ups didn't like. He explained:
"They got mad that when Briana (B-Fab) got released, I called up to the office and said, 'I don't understand why you would release Briana'. We were a foursome group. You take Briana out of the group, and yeah, we're still cool, and yeah, we can still do all the same things, but we're just every three-man wrestling group.

"They were upset because when they took Briana out of the group, they wanted to redo the song, so they did a remix of the song, but the song doesn't sound the same without her part of it. What we did was we went into the studio and we made a new song. I guess they were upset that we made a new song, but we're a rap group. How are we a rap group if we can't make a song? Like then we're just wrestlers."
Ashante Adonis was also on Busted Open Radio, and he said he doesn't think heat could have been why he was released since he always kept himself to himself.
What's more likely is, once the decision was made to release Top Dolla, Adonis and Isaiah Scott didn't stand much of a chance because of their size, which is unfortunate, but that's the WWE mindset right now.
Quote via WrestlingNews.co
To make sure you stay updated with all the latest wrestling news, add WrestleTalk.com to your Google Discover feed and follow us on Twitter!