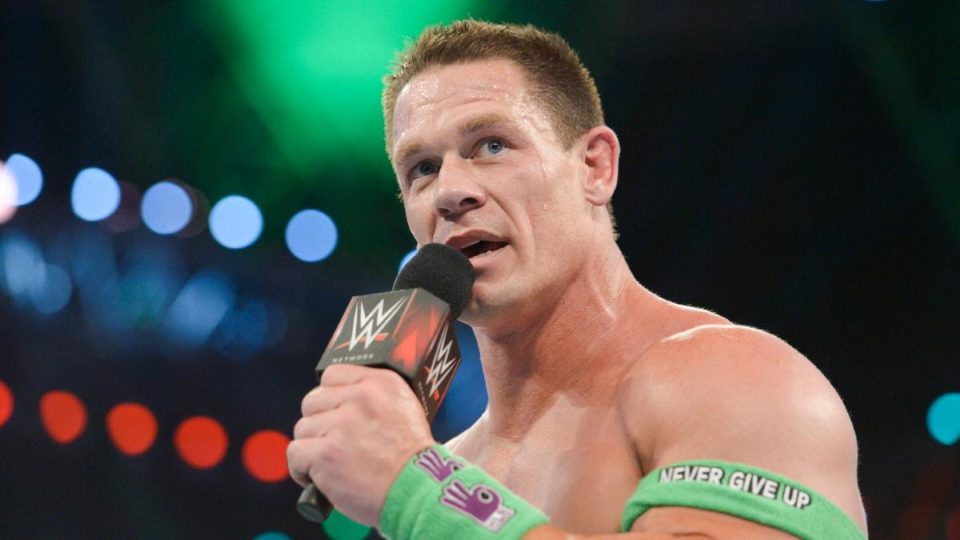 NXT Champion Karrion Kross recently said on Twitter that he would be happy to be John Cena's final opponent. Now, he has opened up about this further, saying he hopes Cena returns full-time.
In a recent interview with Sports Illustrated, Kross talked about Cena and how he hopes to work with him before he hangs it up. Here is the full quote:
"As for John Cena, I haven't met him yet but a fan online had suggested that his last match be against me. I would certainly never suggest that, but I would very much like to work with him before he hangs it up. He's a person who improved our industry through authenticity and hard work, which in return gave us all greater opportunities to pursue this as a dream job. He raised the bar for future generations and he's someone we should all want to work with. I hope he comes back full-time at some point. When I was injured, I remembered people calling him Super Cena because of how fast he recovered from injuries. That was also a bit of inspiration to me as well—that if there was a way to do this, he figured it out, and I would, too."
Karrion Kross won the NXT Championship at NXT Takeover Stand and Deliver, defeating Finn Balor.
John Cena has not appeared for WWE since WrestleMania 36, losing to Bray Wyatt in the Firefly Funhouse match.
What are your thoughts on the above story? Let us know in the comments on Twitter or Facebook.