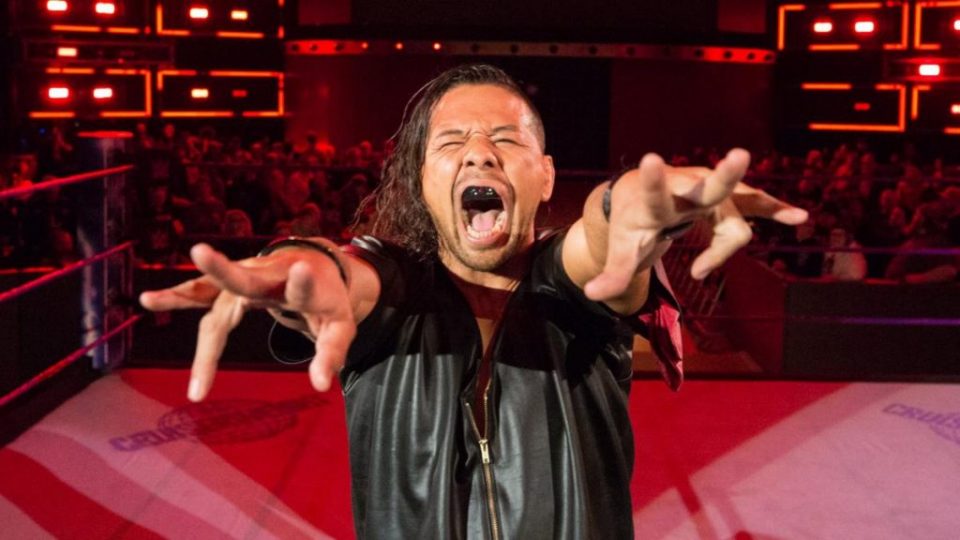 Shinsuke Nakamura has one of the cooler entrances in recent memory. He oozes charisma and it comes through in his entrance. Clearly it made an impression on a young Rhea Ripley.
Ripley recently told a story of her doing Nakamura's entrance in front of him during her WWE tryout. She told the story on Flash Morgan Webster's Wrestling Friends podcast. Here is the quote, courtesy of Fightful:
"They made us do entrances, full music and everything. My entrance, back home, I would come out headbanging to Of Mice & Men, and I would get on the apron and do the Nakamura bend back. That was my entrance. Little do I know, it's my time to go out, and they start playing Shinsuke Nakamura's music. I was like, 'Oh God.' I'm walking out and I see my coach, he's like, 'Do the Nakamura!' I'm doing my thing, headbanging, I get to the side of the ring and do the Nakamura. I get up, get in the ring, look to where the chairs are and Nakamura is standing there. Just clapping at me. I legit cracked myself. I forgot what the match was."
Be honest, hasn't everyone pretended to do a WWE entrance at some point? Ripley was just the person who happened to do it in front of them.
Would you like to see Rhea Ripley do Shinsuke Nakamura's entrance? Let us know on Twitter!