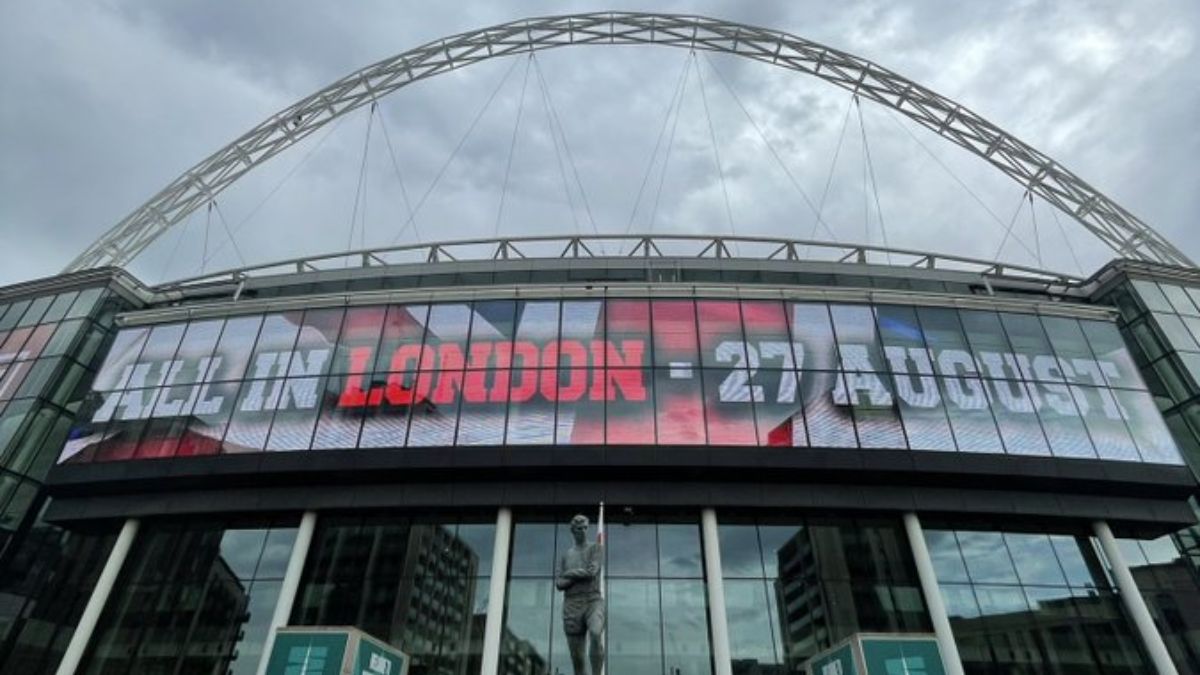 AEW held it's biggest event in history on August 27, when AEW All In took over Wembley Stadium.
The event took place in front of the highest paid attendance in wrestling history, with 81,035 paying fans at Wembley in attendance for the event.
The event didn't only feature AEW stars, as NJPW's Will Ospreay was in action on the show, taking on Chris Jericho in a match years in the making.
Ospreay defeated Jericho on the show, and he has now paid tribute to the event in a new tattoo.
This weekend, Ospreay debuted a new tattoo commemorating AEW All In, and the event's record setting ticket sales.
The tattoo features the co-ordinates for Wembley Stadium, the Roman Numerals for August 27, 2023, the 81,035 paid attendance number, as well as the time 20:28, the time of his match with Jericho.
Ospreay's contract is set to come up in early 2024, with most major wrestling companies likely to attempt to secure him.
• 51.5560° N, 0.2796° W (Wembley Stadium coordinates)
• XXVII VIII MMXXIII (27 August 2023)
• 20:28 (London time of his match w/Jericho)
• 81,035 paid attendance

Wrestling for AEW inside Wembley clearly was a dream come true for Ospreay. Next year will be very interesting. https://t.co/Ez6PgENR3C

— Drainmaker 🌧️ 💵 (@DrainBamager) September 11, 2023
Think you know the most about wrestling? Join our Wrestle League predictions competition for free, and be in with the chance of winning $250 of Amazon vouchers. Make sure you subscribe to email notifications to make sure you never miss a show.