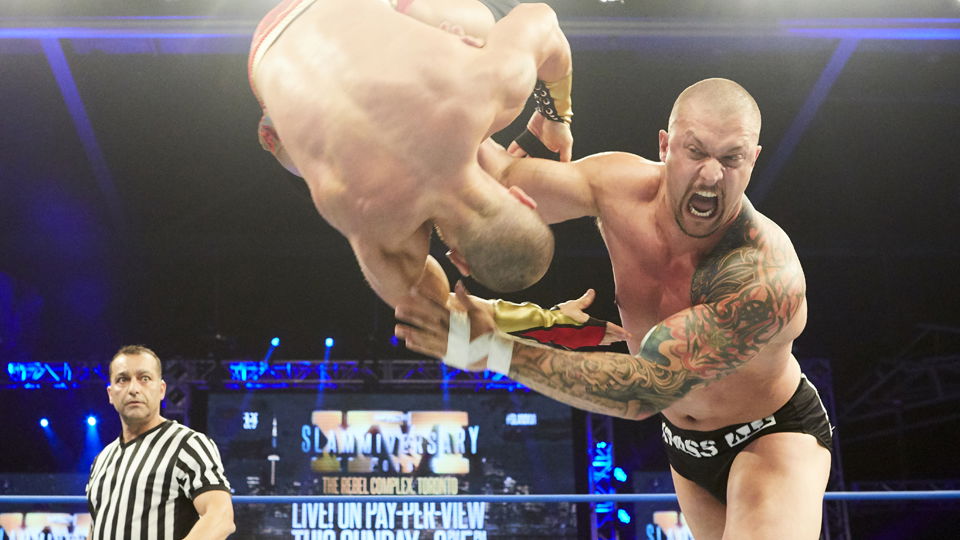 The recent trend of wrestlers wanting out of their contracts in WWE has seemingly spread over to Impact Wrestling, with Killer Kross reportedly asking to be released from his multi-year deal, as per PWInsider.
His unhappiness is apparently two-fold, related to both pay and his creative direction in the company. Kross signed a multi-year per date deal last year which does not guarantee dates. Kross asked for a raise, looking for a six-figure guarantee.
Impact, for its part, did come back to Kross with a new three-year deal but the offer was said to be well below the amount that Kross was looking for so he turned it down and asked for his release. Impact refused and has no plans to grant him his request as he still has several more years on the contract he signed in 2018.
https://www.youtube.com/watch?v=2A3CKXhGA8E
Kross believes he is worth more to Impact than he was when he signed for the promotion as a relative unknown and his head has clearly been turned by other promotions, many of whom would be interested in his services should he become available.
Kross has had several tryouts with WWE previously and the promotion is said to be keen on him should he be on the market.
Although Kross was not granted his request, PWInsider notes that the relationship between both sides remains professional and that Kross is expected to be at Impact's June TV tapings in New York.