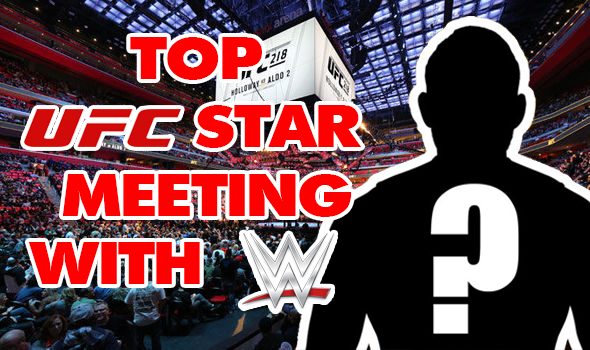 Top UFC star Fabricio Werdum is reportedly meeting with the WWE later this week to discuss potentially working with the company soon.
In an interview with MMA Fighting Werdum said:
"I think that both (at the same time) is doable. You can do WWE. … If I had the opportunity I'd fight there, no problem. It's financially great. Fight at WWE, a spectacle that is fun to do. I'd definitely do it. I have a meeting Thursday about it, doing both (UFC and WWE). I want to fight, doesn't matter where."
The former UFC Heavyweight Champion is gearing up for his next fight in the promotion but it seems that WWE is at the forefront of his mind instead of his opponent Alexander Volkov. Evidently Werdum wants to follow in the footsteps of Brock Lesnar – who fought at UFC 200 and a couple of weeks later at SummerSlam in 2016 –  and fight in both UFC and WWE simultaneously.
Werdum revealed that the meeting will take place this Thursday in San Diego, California with a WWE representative to discuss any possibilities of him appearing for the company in the future. Werdum went on to say:
"It's cool, a unique opportunity to do a few fights there as well. People think it's easy, but it's not. You have to be well trained to do those jumps, you have to be agile. It's not easy as some people might think. It's quite complicated. You have to be well trained and practice a lot to captivate the audience."
This could be a potentially big opportunity for the 40-year-old Brazilian fighter and long time wrestling fan, if done successfully he could replace Brock Lesnar at the top of the WWE if the rumours of Brock leaving the WWE upon expiration of his contract and going back to the UFC are true.
I'd imagine that WWE would be temped to use him in a similar role to Brock – as an unstoppable force that cannot be beaten – however I think the fans would reject this. Hopefully if anything comes from this meeting WWE will use Werdum wisely and allow him to be different to Lesnar.
In the meantime Werdum has a fight in London for the UFC against Alexander Volkov on March 17th and has gone on record to say he will remain active in the company until he can get another shot at the UFC Heavyweight Championship.