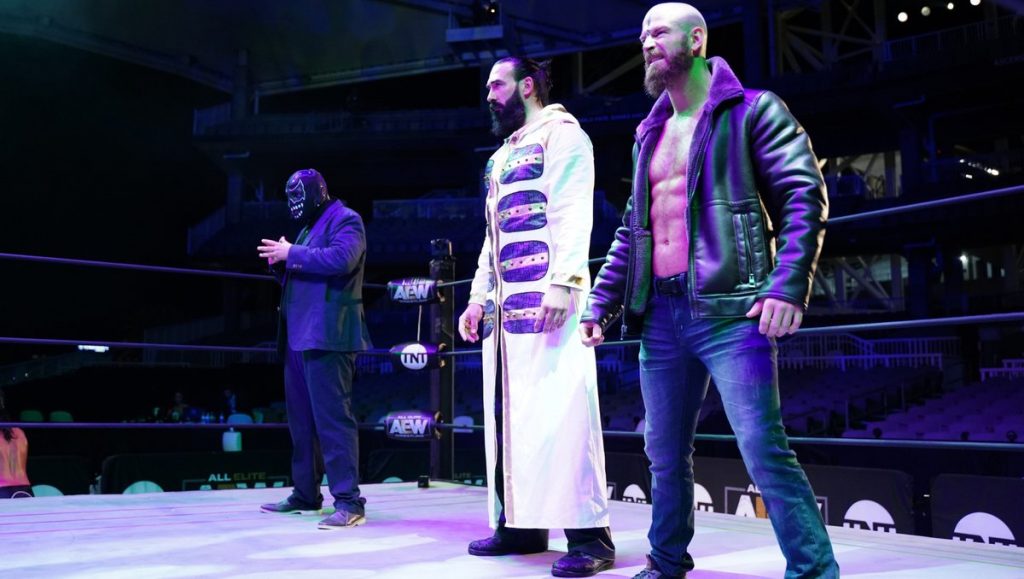 If you haven't seen it yet, Brodie Lee debuted last night on AEW as The Exalted One. He took out Christopher Daniels and Kaz alongside The Dark Order on AEW: Dynamite.
Brodie Lee wrestled in WWE as Luke Harper. Harper, of course, burst on the scene as part of The Wyatt Family.
Today, Bray Wyatt commented on Lee's debut on Twitter.
It's just me and Rowan now… pic.twitter.com/Il4mbnBd42

— Windham (@Windham6) March 19, 2020
Bray Wyatt is missing his former family member. His comment just says it's him and Rowan left now. The gif has a boy getting sad.
What about Braun?
Braun never left?

— Windham (@Windham6) March 19, 2020
Braun never left. I guess Bray just forgot about him to begin with. Although, Braun wasn't a part of the original family. So, we can forgive Bray for this one.
Of course, Lee didn't seem to upset about it. He even made a comment about Vince McMahon not believing in him.
It seems AEW is going to be giving him every chance to prove Vince wrong. What did you think of Brodie Lee debuting? Are you sad there won't be any Wyatt Family reunions?
Let us know on Twitter.