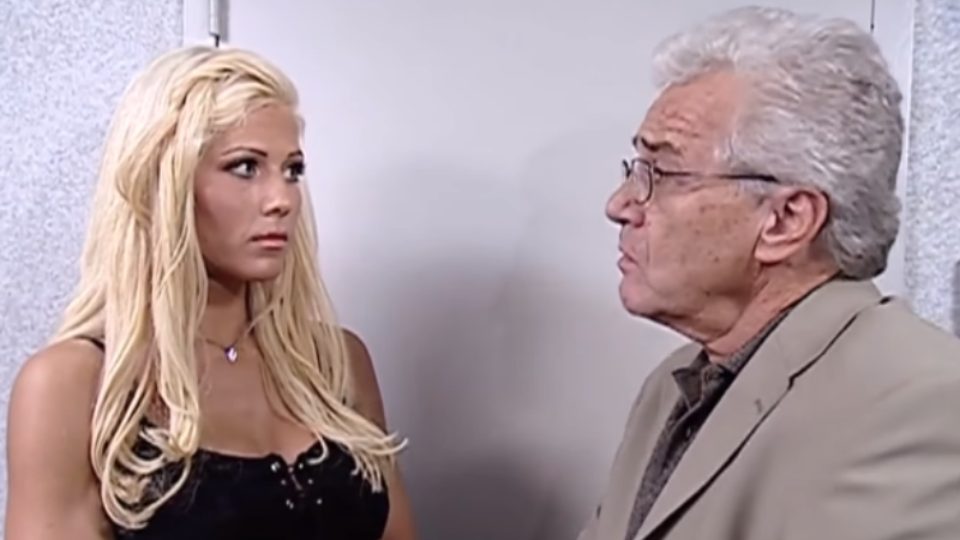 Former WWE star Torrie Wilson is set to be inducted into the Hall of Fame tonight and what should have been a great week for Wilson has been plagued by the news that her father, Al Wilson, has sadly passed away.
Al was involved in one of Torrie Wilson Smackdown storylines where Torrie's rival Dawn Marie seduced Al to embarrass his daughter.
Torrie posted a picture to her Instagram yesterday with the caption that she had some "horrible pain in the form of a sudden loss". Who she was referring to was unknown at the time, but Pro Wrestling Sheet is confirming the ambiguous post was about her father.
https://www.instagram.com/p/Bv4cqunpv_t/
WrestleTalk would like to wish Torrie and her family our best wishes at this difficult time.
WrestleTalk will be providing live coverage for tonight's WWE Hall of Fame ceremony where Torrie Wilson, along with DX, the Hart Foundation, Harlem Heat and others are set to be inducted. Be sure to check out our WrestleMania weekend schedule to see what else we will be covering by clicking here.