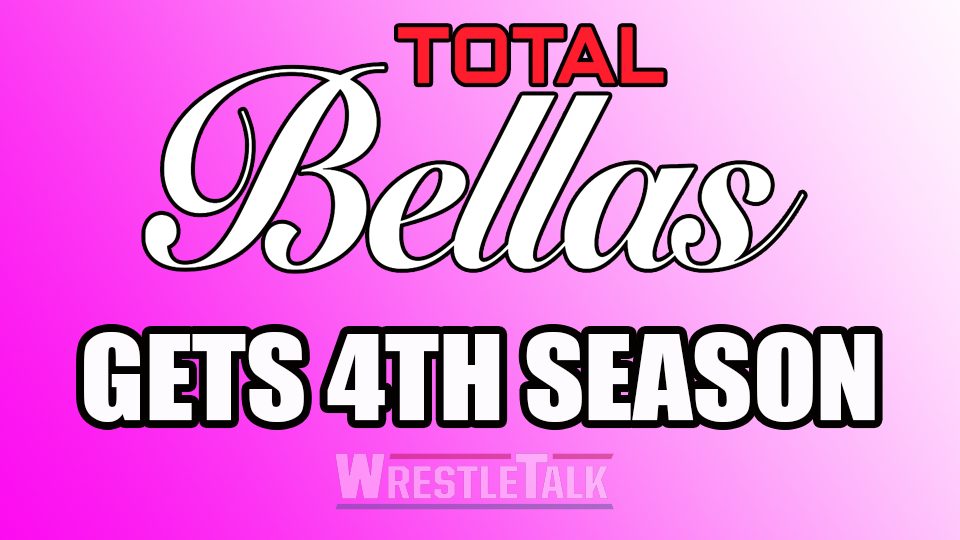 Hey! You! Yes, you! Do you like reality television shows based around WWE wrestlers and their day-to-day lives? Why? Because as first reported by Hollywood news site, Deadline, Brie and Nikki Bella's reality show, Total Bellas, has been picked up by E! for a fourth season.
According to the site, the show's third season was a huge success, drawing nearly one million viewers per episode and increasing viewership by 22% from its previous season in the 18-49 year-olds demographic.
The show focuses on the lives of the Bella Twins outside of the wrestling ring, with a particular spotlight on the relationships with their respective wrestling partners, John Cena and Daniel Bryan, and is a spin-off of WWE's Total Divas.
There is currently no word yet on when this new season will premiere, but fans of the Bellas can catch them in the new season of Total Divas, which starts on September 19. Fans of wrestling-based reality shows can also catch Miz & Mrs. on the USA Network, which follows the lives of the 'A-Lister', the Miz, and his wife, Maryse.
Season Three of the show followed Nikki as she called off her wedding to John, and Brie as she tried to balance her professional life with her new life as a mother. Season Four will explore Nikki's life after Cena and Brie's life after her husband, Daniel Bryan, returned to in-ring competition with the WWE.
Are you looking forward to the new season of Total Bellas? What do you think we can expect from this new season of the show? What are some of your best WWE/Reality TV puns? Let us know on Twitter and Discord today.