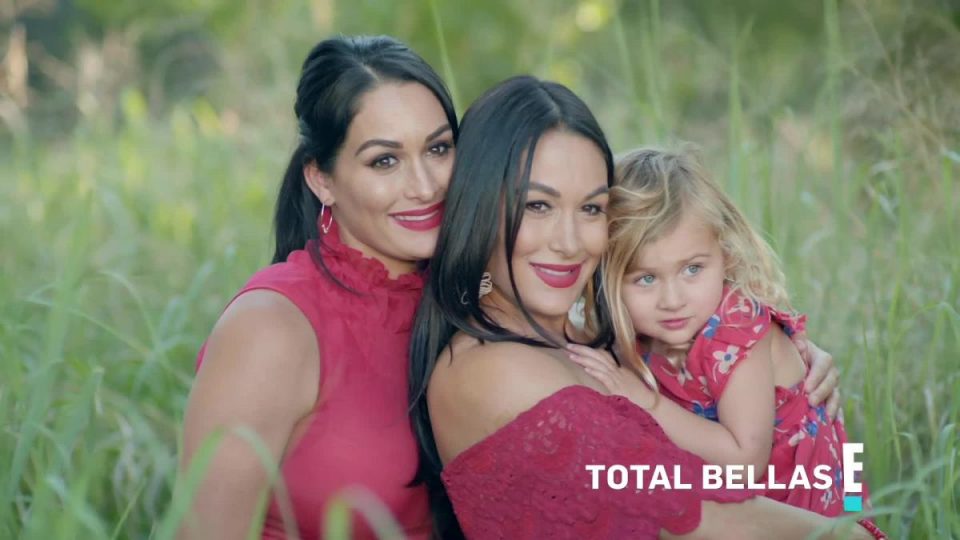 Nikki Bella and Brie Bella have opened up about their reality TV show Total Bellas, revealing why it will end sooner rather than later.
Total Bellas has been documenting the lives of The Bella Twins since 2016. Nikki Bella and Brie Bella have recently noted that the show won't go on forever.
Speaking with ET Online, Nikki and Brie noted that they need to respect the privacy of their children. Wanting to give other members of the family the option of being on TV, The Bella Twins said:
Brie: "We love filming reality. We don't mind it, but you start seeing your kids and that's what you have to start to think about. My daughter hates the camera. So does my husband.

"Birdie doesn't even let me take pictures…So I'm very respectful of her space, what she wants. I only let her film if she wants to walk into a scene. Both Nicole and I always say, we have to respect our families and at any time where our families feel like it's time for them to be done, then we have to think about that too. So we feel like we might have a little bit in us, but we also have to really just fill it out with our families."

Nikki: "I can maybe do a few more seasons of reality TV, but I just can't raise my son in front of the cameras. I just don't want him one day to look at me and be like, 'You never gave me that choice. You put my life out there and you didn't let me have the say, choose that', and I don't want that. I want him to have a normal upbringing and when he's 18 he can choose whatever it is he wants to do, or even younger than that.

"I'm very protective of my son. So that's why I think, for me, it'll be definitely sooner than later because, even when we were filming stuff in the hospital with our cameras. Even when they're doing his first bath, I was like, 'Artem, no, like, we don't need to get this'. Though I could tell those moments for me, I want to live them through my eyes and not through the screen. So I just, I could feel that it'll definitely be sooner than later."
On Wrestling Observer Radio, Dave Meltzer stated that E! had not committed to continue picking the show up. Noting that the show ending likely won't affect Bryan's future plans, Meltzer said:
"What I had heard was that E! had not committed to picking the show up. So it all works out… the show is not officially done, but all signs lead to it probably being done. I can pretty much say, because I know a lot of people had thought that that was a factor in whatever (Daniel Bryan's) gonna do. And, it's not a factor.

"That show (Total Bellas) is a non-factor because I think that they pretty much knew that the show was going to be over, for a while, they said it publicly for the first time today, but it's something that they've… I don't want to say 100% known for a couple of months, but pretty much, I think it was known at the last season that that's… you know with the incredible coincidence with them both getting pregnant at the same time and delivering within whatever it was, like a day of each other, it's an amazing story. And that was a great reality show story, but after that it's kinda like, that's probably it."

If you use this quote or any portion of it please credit WrestleTalk.com for the transcription and link to this page
Even before Total Bellas, Nikki and Brie were prominently featured on Total Divas. The Bella Twins appeared on the very first episode of the WWE reality TV show in 2013.
What are your thoughts on the above story? Let us know in the comments on Twitter or Facebook.