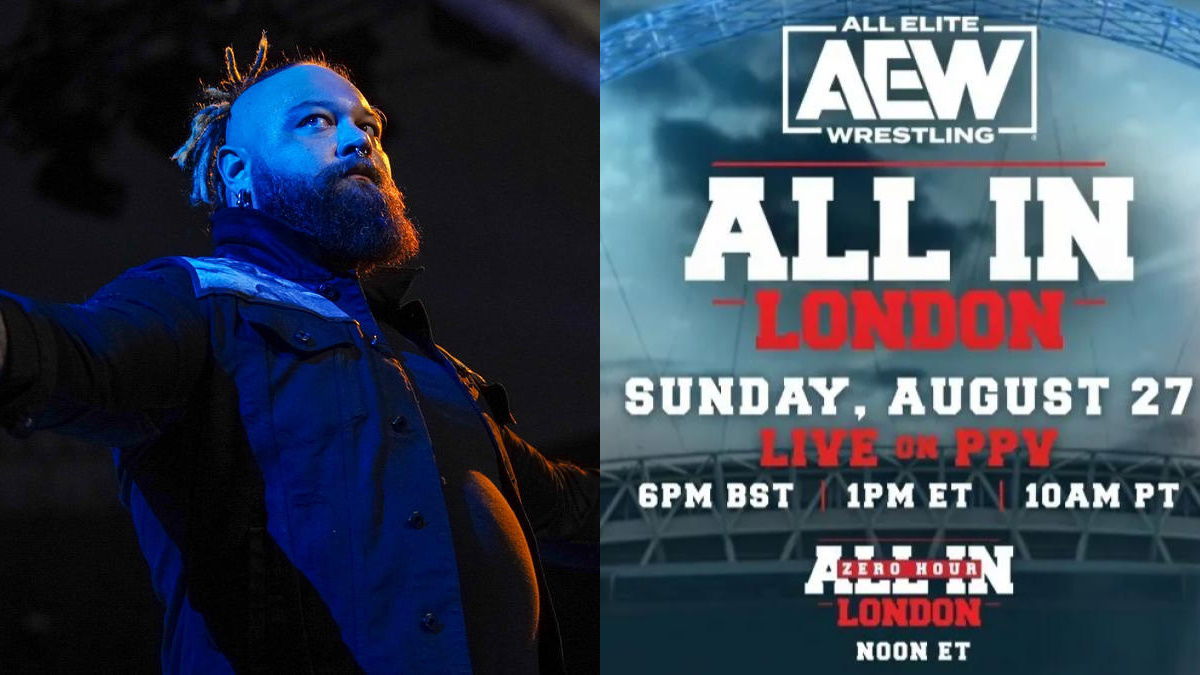 The AEW All In 'Zero Hour' pre-show has actually already started, kicking off an hour earlier than advertised.
It was set to start at 5pm UK/noon ET, but actually began at 4pm UK/11am ET.
The pre-show panel is Renee Paquette, Paul Wight, Anthony Ogogo and Kip Sabian.
Paquette's opening line to the pre-show was a quote from Bray Wyatt, real name Windham Rotunda, who passed away on Thursday, August 24.
She said:
"To quote Windham Rotunda – Wrestling is not a love story. It's a fairytale for masochists. A comedy for people who criticize the punchlines. A fantasy that most people can't understand. And a spectacle no-one can deny."
Paquette is also wearing a black armband with Bray written on it on her wrist.
Two matches are set for the pre-show, those being Adam Cole & MJF vs Aussie Open, and HOOK vs Jack Perry.
Attached below is the pre-show stream which is airing on YouTube.
The Friday, August 25 episode of SmackDown featured multiple tributes to Wyatt, real name Windham Rotunda, and after the show, several WWE stars got matching tattoos of Wyatt's logo.
WWE has added the following note to the item descriptions for Wyatt merch on the WWE Shop website:
In the wake of Bray Wyatt's death, WWE will donate all net proceeds to support JoJo Offerman and his children.
You can find said merch at this link.
On Thursday, August 24, Sean Ross Sapp of Fightful reported:
I was given permission to reveal that earlier this year Windham Rotunda (Bray Wyatt) got COVID that exacerbated a heart issues.
There was a lot of positive progress towards a return and his recovery. Unfortunately today he suffered a heart attack and passed away.
Our thoughts and condolences continue to be with Windham Rotunda's family, friends, and everyone affected by his passing.