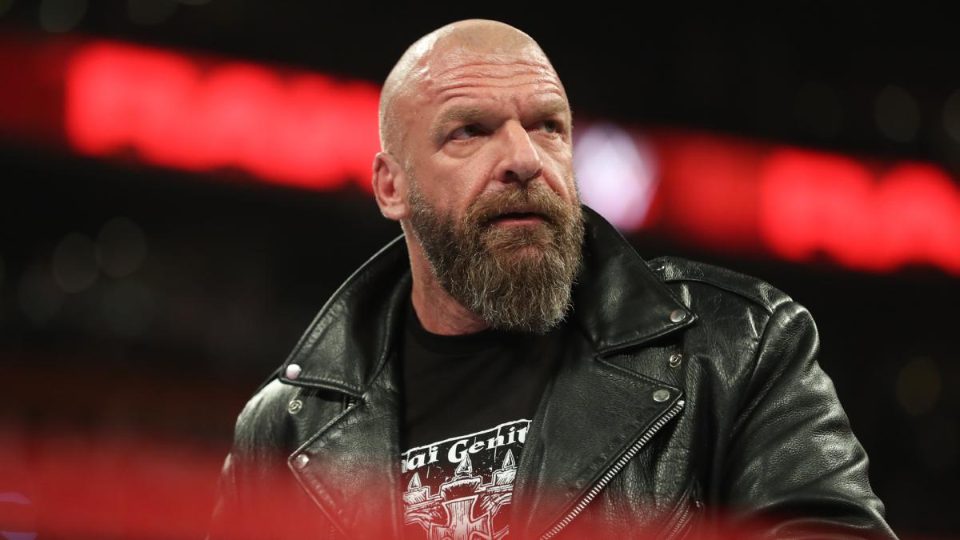 For the past 20 years, Triple H has been one of WWE's most consistent performers, and while his full-time wrestling career ended many moons ago, you could usually rely on him to get back into it for WrestleMania.
This year however Trips has managed to avoid having a match at the emptiest stage of them all, and the former WWE Champion admits he's pretty relieved about it.
Speaking to ESPN, Trips said:
"Right now, I'm a full-time office guy. It's funny, ironically I wasn't scheduled to be in this year's WrestleMania anyways. Every year as time goes by, it gets more and more hectic for me. Getting in the ring just becomes an added burden.

"Especially this year, with the way things turned out, and what we wanted to accomplish, I was very thankful I wasn't scheduled to be in the ring this year, because it would have been almost virtually impossible to do everything else that's happening."
WrestleMania has been swamped with issues this year, with stars pulling out due to health reasons, no fans being allowed to attend, and so much more.
We likely won't know the actual cards until the shows are aired, because WWE has decided to lie to everyone and say matches are still going ahead, even when the wrestlers themselves have said they aren't.