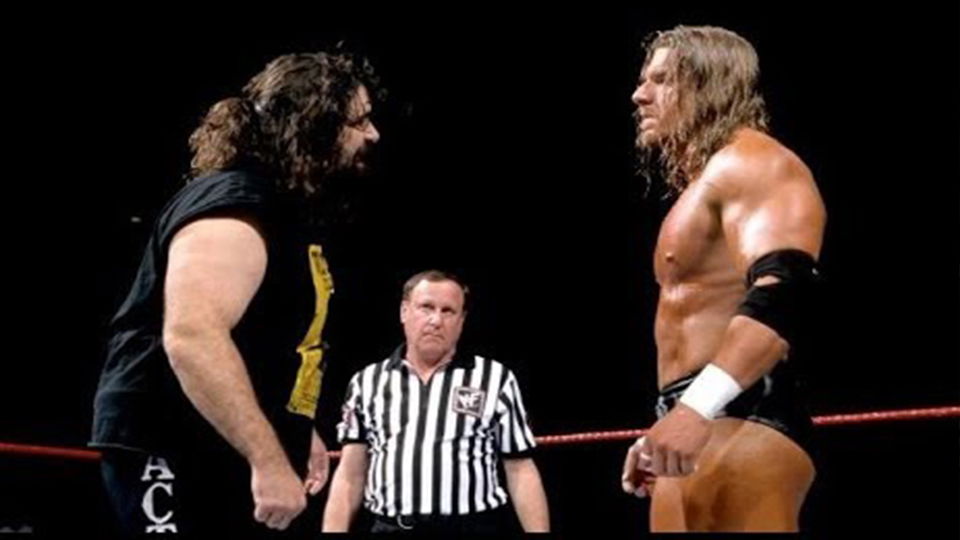 Triple H had one of the best hardcore matches in WWE history at the Royal Rumble 2000. He defended his WWE Championship against Mick Foley and he recently discussed how he prepared for that match.
The Game told WWE Untold that he watched a lot of Japanese deathmatches to prepare for his hardcore match. Maybe not surprisingly, he absolutely hated them. Here is the quote, courtesy of Fightful:
"I watched a lot of Japanese deathmatches, even the ones Mick was involved in.

I remember [Foley] saying, 'They're terrible, don't watch those.' I remember watching and thinking, 'Oh my God, they are terrible.' A guy would just fall into a bed of barbed wire for no apparent reason and it was in front of nobody. Let's put that together to where we can tell a story and it all builds."
Deathmatches are not everyone's cup of tea. Clearly Triple H is not one of the people who enjoy them. Even Mick Foley himself did not even seem to endorse them. Regardless, Triple H's match with Foley was one of the matches that helped make The Cerebral Assassin a star.
Do you agree with Triple H on deathmatches? Let us know on Twitter!