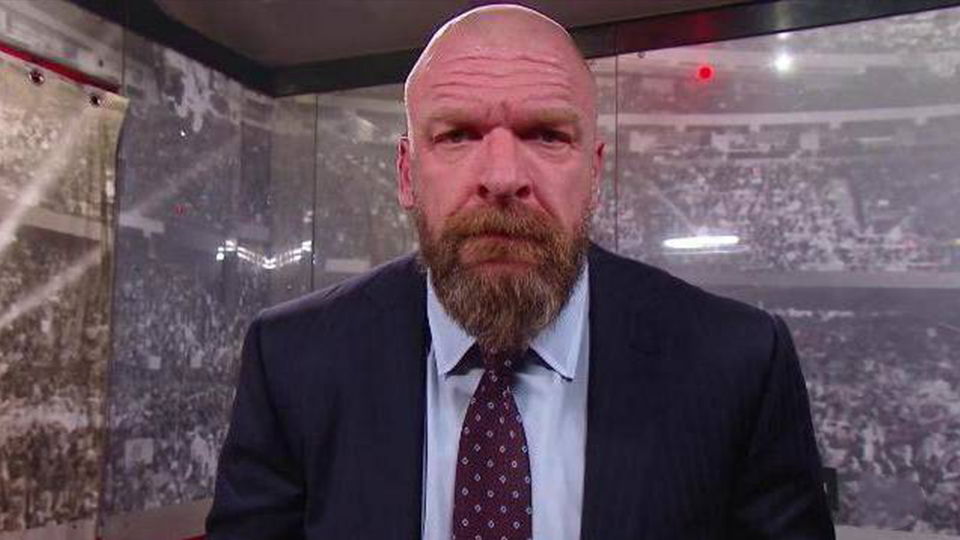 Triple H recently sat down with Sports Illustrated to discuss a variety of topics, including claims that NXT is deliberately counter-booking against AEW, and why current NXT champion Adam Cole (Bay Bay) is so good.
Firstly, he claimed that while counter-booking is an effective tool in wrestling, he does not like to use it.
"[Counter-programming] absolutely is part of healthy of competition. Anyone that thinks it isn't, to a degree, is being naive to the situation. You saw that back in the day when Clash of Champions was counter-programming [to WWE's WrestleMania IV in 1988]. At the same point, it can't drive your booking decisions.

"Obviously there are counter-programming decisions, but I can tell you exactly how this came about. Almost all of these storylines were headed where they are now. There was a gap, timing wise, between In Your House and what will become the SummerSlam TakeOver, and you need a halfway point and a build. This is that halfway point. So it doesn't change our decision-making process. I don't counter-book, I book what's right for NXT."
Crazy how it just happened to be a two week event as well!
He then discussed the success of current NXT Champion Adam Cole, and why he has been able to dominate the black and yellow brand.
"You see it on camera, but Adam Cole is so good, so consistently good, that it is easy to look past him as our cornerstone. He never seems to have a down moment, even backstage. He's just consistently a professional, and there is never is doubt in my mind who he is and the level of performance he's going to give. He makes it look so easy and so smooth.

"He's also a locker room leader, but he's not the guy saying, 'I want to be a locker room leader.' He leads without even trying to assume the role. People look at him for his consistency."