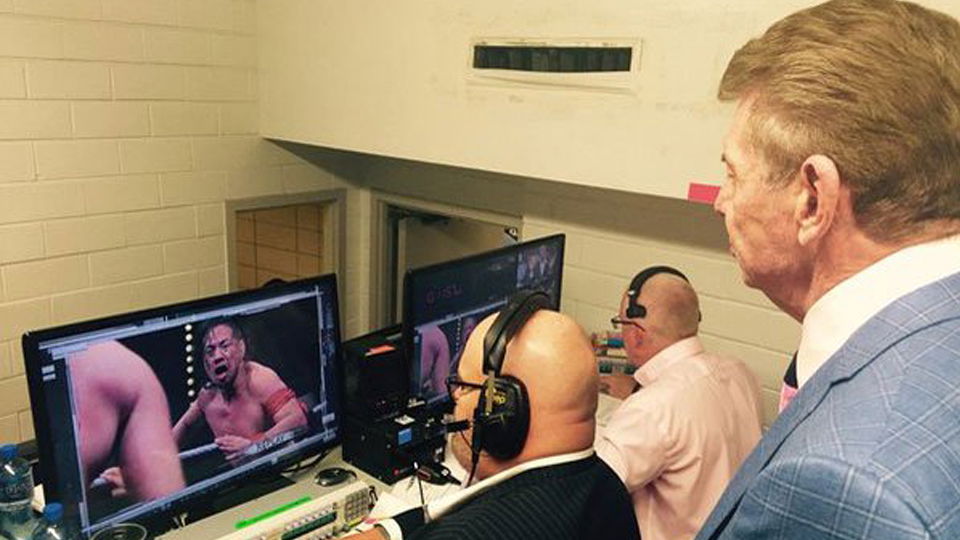 In a startling revelation that explains a lot about how NXT talent are used on the main roster after receiving call-ups, Triple H has claimed in an interview with The Sun that Vince McMahon has never watched a full episode of the NXT TV show.
During his recent visit to the UK to officially launch the NXT UK brand on the WWE Network, the WWE COO told the tabloid:
"I don't know that he's ever even watched a full episode of NXT start to finish. He's busy."
That news will come as no surprise to fans of NXT who have had to endure their favourite stars from the developmental brand floundering aimlessly on the main roster.
An objective view?
Startlingly, Triple H has a defence of McMahon's laissez faire attitude towards the future generation of talent. He claims his outsider view of NXT is a positive because it helps him have an "objective view" on the talent.
Exactly how seeing less of the product and the performers can be interpreted that way is unclear.
Hunter went on to say that he is "always amazed" that McMahon is able to offer him so much insight about the NXT show and its talent just from seeing glimpses of it, noting:
"I realise he just saw a snippet but what he will say about that snippet is a bigger overall arc to the entire product, and I'm like, 'That's really right.'

I think it's great that he doesn't see all of it because it gives him a different perspective. It gives him an outsider view on it."
Maybe that's what WWE fans are doing with Raw and SmackDown – just watching snippets of it. It would explain why the ratings are so low and why fan opinion about talent so often conflicts with that of WWE.
A difference of opinion
However, according to one former WWE writer, Tom Casiello, Triple H's comments are completely false.
I know I shouldn't even respond to this kind of garbage, but I've literally been in gorilla with Vince during an NXT show. This is completely false. https://t.co/rRjvm8RS0E

— Tom Casiello (@tommiecas) October 12, 2018
Quite why he would lie about such a thing is difficult to say. Perhaps he was trying to protect Vince from fan backlash against him not booking NXT talent right.
Or maybe it is a deep Machiavellian plot from Hunter designed to undermine McMahon so he can unseat his father-in-law as the company top dog . . .
What do you make of Triple H's unusual comments about Vince McMahon's NXT viewing habits? Let us know in the comments below.