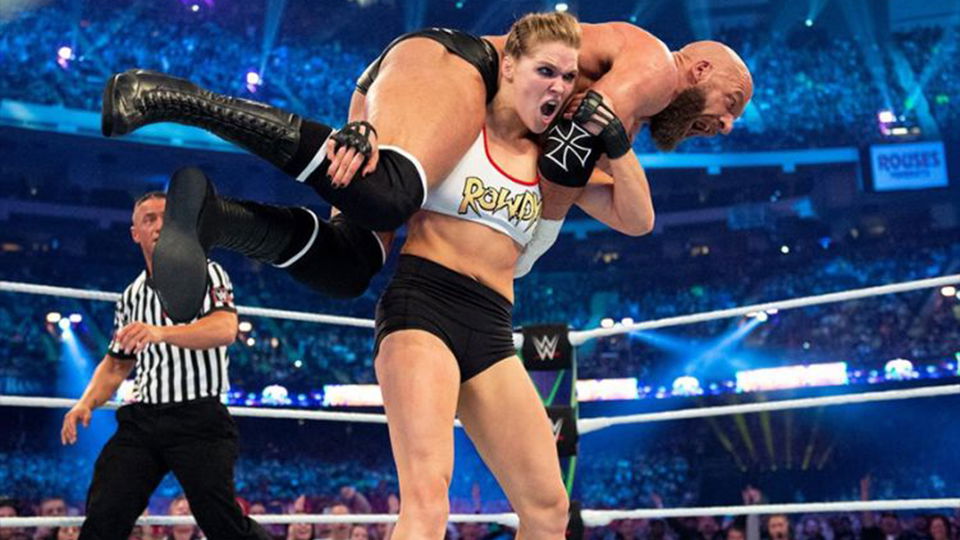 Ronda Rousey has not competed in WWE since WrestleMania 35. In the months since she has said some negative things about WWE but Triple H is still waiting for her to come back.
In a recent interview with TMZ, The Game talked about if we are going to see her in WWE again. Here is the full quote, courtesy of Fightful:
"Ronda is at a place in her personal life where she is figuring some things out. The thing with Ronda is you never know what she is saying. Is she 'attacking the business' really or is she attacking the business because she knows that will light up fans that love the business? You'd have to ask her."

"Of course we (want her back). She's been one of the greatest performers for us, ever. She picked [wrestling] up so incredibly quickly. When you look back at what Ronda did with us. The brief period of time she was with us, her first match was at WrestleMania. Talk about pressure. And she totally killed it. She gets into a place where she's doing it on a regular basis, every week on live TV, going out there and stealing the show a lot of times. I've never seen anybody pick it up…I used to think Kurt Angle picked it up faster than anybody I had seen in my life. She picked it up faster. Her instincts were just…even in training, she'd do something, you'd correct her, 'here's why,' she'd go, 'okay, great, got it.' Then, done."
Rousey made her in-ring debut against Triple H and Stephanie McMahon at WrestleMania 34.
Do you want to see Ronda Rousey return to WWE? Let us know on Twitter!