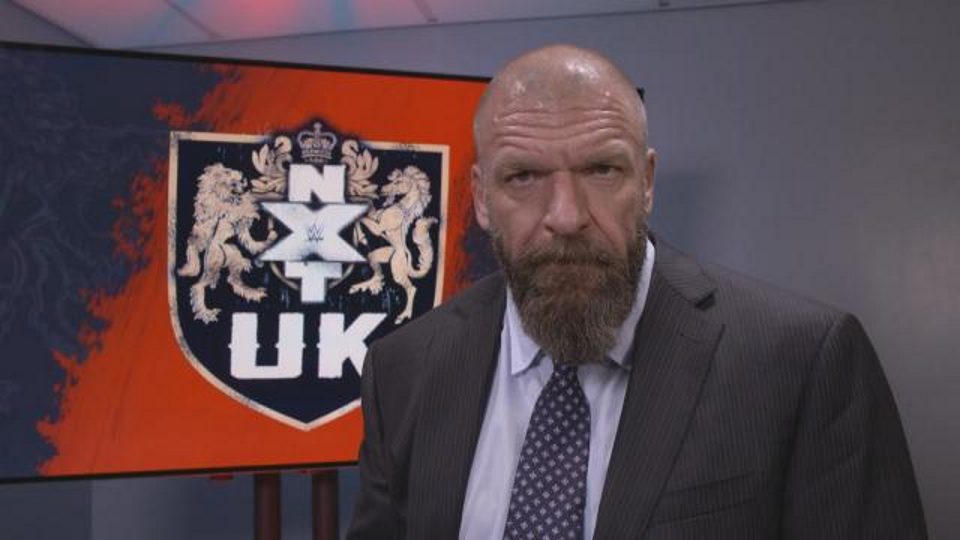 Triple H has commented on allegations made against several WWE NXT UK stars during the #SpeakingOut movement earlier this year.
The allegations led to the releases and suspensions of a number of talents from the brand.
Speaking with Metro, Triple H said:
"Part of this is why we started [NXT UK] in the first place – to professionalise and put that system into place where everyone can feel safe and protected, and have a working environment that is inclusive of everyone and the opportunity to do what we do. We take every allegation very seriously, and you can refer back to our policy. It's zero tolerance for things of this manner. We look into everything. We look into it, we go from there to see what is legitimate, what is not, what is real, what isn't, and deal with it accordingly. While a lot of these things happened years ago, we take them very seriously. We also have an open policy with everybody. No one should ever feel like, 'I didn't wanna say anything.' That's the exact opposite of what we want. We're trying to make this the safe, inclusive environment for everybody that it should be."
NXT UK has resumed tapings at the BT Sport studios in London, and will be returning to airing new shows in September after a pause during the COVID-19 pandemic.
There is a TakeOver event scheduled for Dublin on October 25, but Triple H has said previously it may be postponed again, after it was already moved back from April.