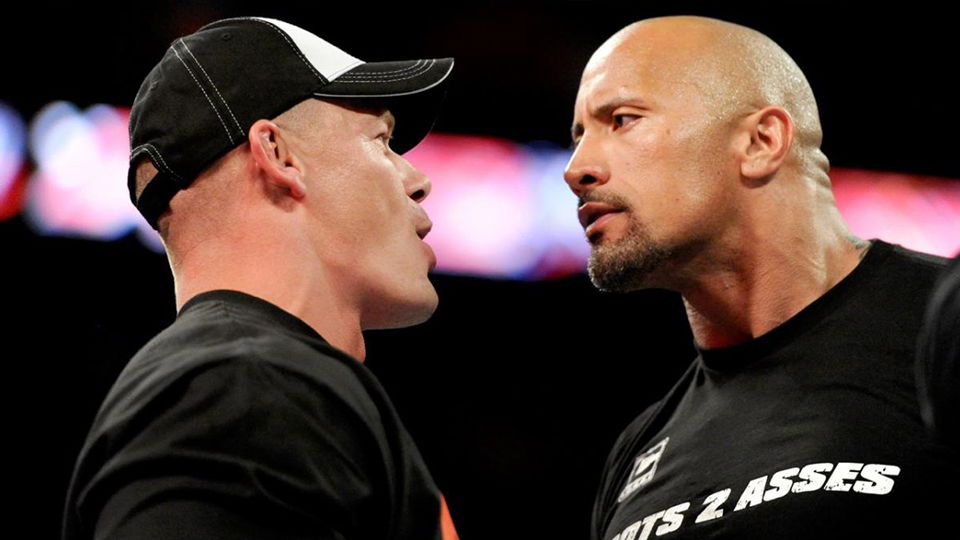 It has been ten years since The Rock made his WWE return in 2011. Back then he squared up with John Cena who had been highly critical of The Rock's choice to be a part-time star for the company.
Now, Triple H has commented on Cena's past criticism considering Cena is now, himself, a part-time star. Here are his comments from his interview on The Michael Kay Show, courtesy of Wrestling Inc.:
"You find yourself when you're in the thick of it being that guy that says, 'I'm here everyday. This is my house and my place,' but then you get to where John Cena is. You get to where The Rock is. You get to where Taker is or [Ric] Flair or anybody else where you've earned the right with fans to come back every now and then and tip your cap and for them to say, 'man, thank you for all of that' and for you to re-live those moments.

John has earned that. Whether he spoke badly about it in the past and meant it, or whether he didn't, he earned that right. He's earned that right to pick his spots."
John Cena has since said that he was wrong for comments about The Rock's WWE status.
What are your thoughts on the above story? Let us know in the comments on Twitter or Facebook.