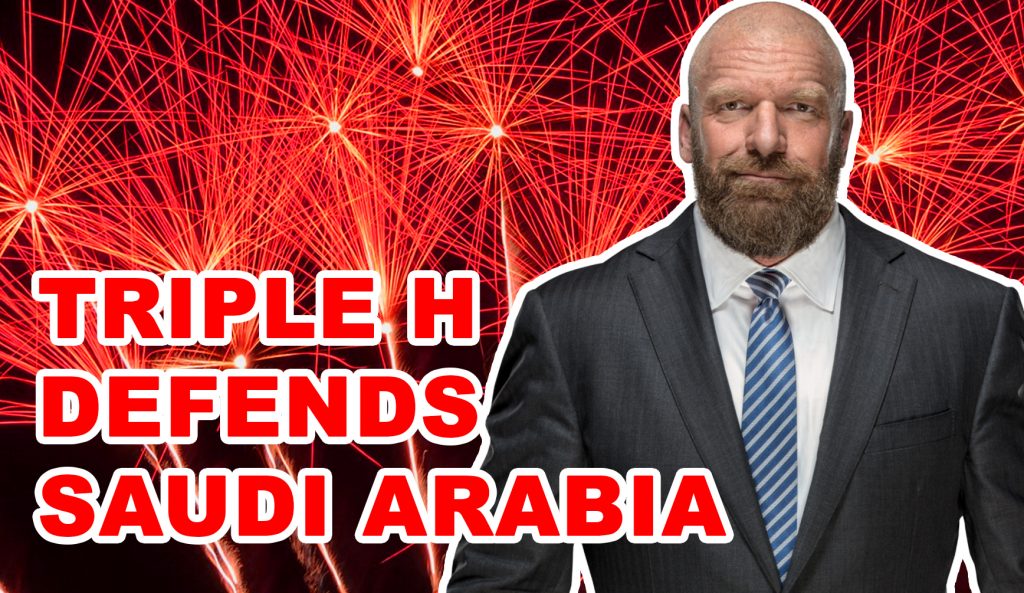 WWE seems to be in hot water at the moment regarding the Greatest Royal Rumble and with the lack of females on the card. This is majorly due to the way Saudi Arabia sees women in their society. It seems completely baffling that WWE would so happily go ahead with a show in such a female oppressed country, especially after all they have done to promote the 'Women's Evolution'. Doesn't it seem like they're undoing all that hard work?
While appearing on "Tafaolkum," @TripleH explains how welcoming Saudi Arabia has been ahead of #WWEGRR this Friday in Jeddah! pic.twitter.com/tX04JsNmld

— WWE (@WWE) April 26, 2018
The company itself has remained fairly quiet on the whole subject, until recently. Triple H spoke with the Independent seemingly defending the WWE's decision to hold the show this Friday at the King Abdullah Sports City stadium.
"I understand that people are questioning it, but you have to understand that every culture is different and just because you don't agree with a certain aspect of it, it doesn't mean it's not a relevant culture."
Just landed in Jeddah, Saudi Arabia. Big week ahead for @WWE with #KSATryouts and #WWEGRR this Friday live on the @WWENetwork. pic.twitter.com/vcyUCmYQZP

— Triple H (@TripleH) April 21, 2018
The women's rights battle has raged on for years within the country, but there is a little glimmer of hope.
"The country is in the middle of a shift in how it is dealing with that – the position is changing, and rights are changing, as is the way women are handled and treated in society. We think that's a great thing and we're excited to be at the forefront of that change."
Prime examples of change include the 2012 Olympics Games where Saudi Arabia had their first female athletes compete. In 2017 women activists campaigned for the right to be able to drive and won. And as recent as this year women are allowed to join the Saudi Arabi military in non-combat roles. All things that would have been laughable 10 years ago.
What could this mean long-term?
While many see this whole situation as a negative and a blatant money grab from the WWE I see this as an opportunity. With the backing of a global brand like the WWE and their promotion of the 'Women's Evolution', this could be the catalyst that the women's activist movement within the country so desperately needs. Now that sounds like something the WWE could get behind.