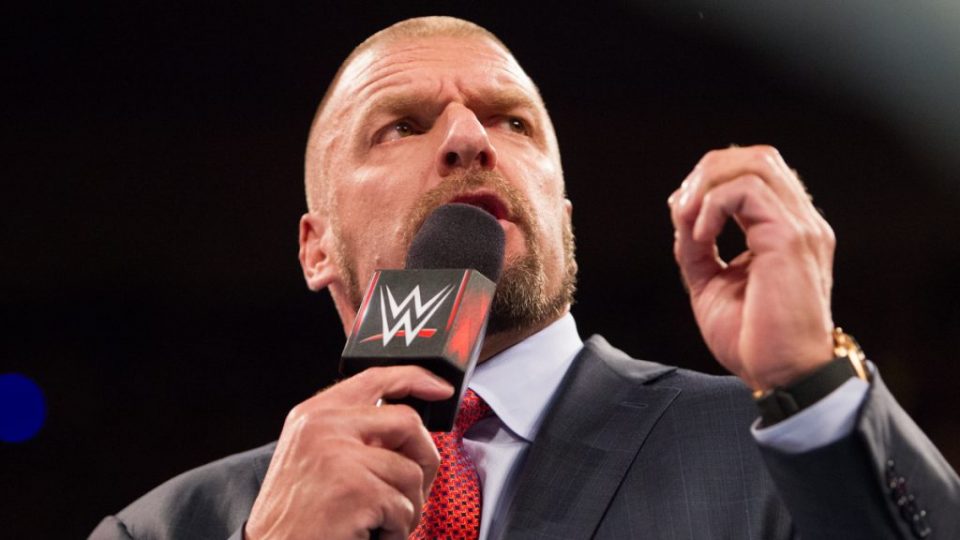 The closer we get to this year's Royal Rumble, the more rumours there appear to be regarding potential in-ring returns of both former WWE Champion Edge, and former NXT and Divas champion Paige.
Both were forced into early retirements due to injuries, and both have continuously denied that they are planning to return.
However, PWInsider, the Wrestling Observer and WrestleVotes all seem to be hinting at a return for Edge at the very least. Less is known about the status of Paige, other than the fact that she has vehemently denied any rumours of a return.
Triple H has recently discussed these rumours, and admitted he would love to see them both back, but that if it was going to happen, they would have to be sure the wrestler was ready to do so.
"With both of them, those would be personal choices for them… I shouldn't say that. Personal choice for part of it and then medical choice for the other part of it, right? There are… WWE is at a different level. It's hard to even put that into… there is no other level, almost, from a medical oversight standpoint. Every now and then I'll hear somebody else talk about their medical or something and it doesn't exist. Fact. Just because you have a doctor every now and then doesn't mean you have a medical protocol, right?

"So, for us there are certain parameters. When we believe that it's not in your best interest, we put the human being first. And their health, their long term health is… life goes on for a long time after this ends. Especially now, the style and the physicality has increased dramatically. So when you get to a place where at some point we're telling you 'medically, not in your best interest,' you can do a lot of things to try to get back to that and if you do then maybe that's an option but it's a medical decision that is far from us. If our medical experts say that they believe that this person has done whatever to rehab their situation, and it could be multiple situations in anything, but if they've done all of that and they're now safe to get back in the ring we allow it.

"When you're talking about people as talented as Edge and Paige, who wouldn't want them to return? I'm a fan just like everyone else and, yeah, I would love to see them step into the ring and compete. More importantly than that, though, I would like to see them live long healthy lives. … Their health first, they're people first. This is all great but at the end of the day it's not everything."
I'm not hearing a no…
H/T to Inside The Ropes for the transcription.