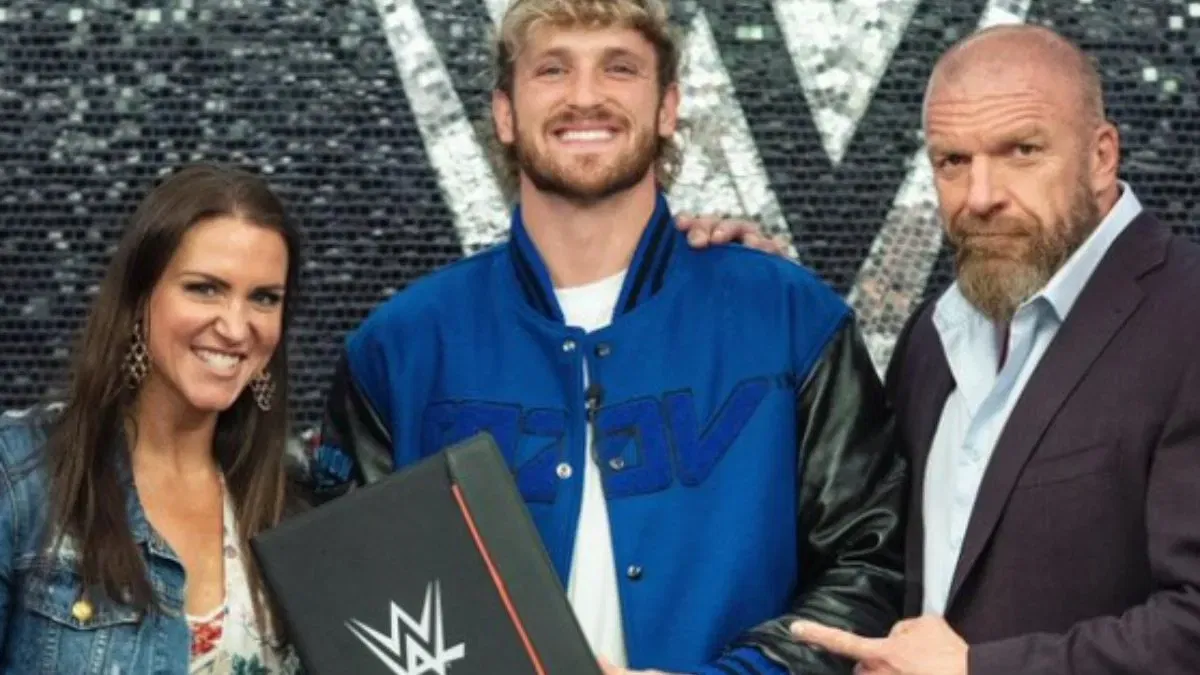 Triple H recently revealed how Logan Paul earned his respect, and what other celebrity who wrestled in WWE earned it as well.
Triple H appeared on Logan Paul's podcast ImPAULsive where he discussed his hectic SummerSlam week schedule, the legacy of Vince McMahon, and despite not knowing who he was at first, how host Logan Paul has earned his respect.
Triple H spoke about other celebrities in the past who have reached out to WWE and wanted to take part but then after they actually hit the mat, quickly change their mind.
Triple H noted, however, two notable exceptions, saying:
"Then there are certain folks that come into it that are just like invested in it and then that is when I light up, right? If someone wants to come in and just wants to hook their wagon to it for a minute or they want to promote a film, that's exciting. But when somebody comes in like you and goes, 'Hey this is awesome, I'd like to be apart of this,' and then they come in and kill it and you see that level of, you know, to do what you did, it's like Bad Bunny, same thing, like, and I don't give this easy.

"Because I've done this for a long time, put my life on the line for it and seen other people do the same. Respect in our buisness for what we do, is tough to get. And I don't give it easy. Taker doesn't give it easy, you know the people at the top are like, you've got to earn it. And it's a lot to earn. You earned my respect, big time. Bad Bunny earned my respect, big time, because to do what you did, you had to dedicate yourself 100%."
Going on to articulate what that dedication really looks like in practice, the new Head of Creative at WWE said:
"I don't just mean going to the gym for a couple hours and going through the motions and doing the stuff, I mean dedicate yourself to it like you went to bed at night thinking about it, you woke up in the morning, thinking about it. That's the difference, to me. And when you can do that, to me, now I want to help you succeed. I want to help somebody go, because I know what that's like, it's the greatest gig in the world, and if you can make somebody feel that because they have a passion for it and they're willing to grind, and they're willing to put in that level of dedication and they're willing to take that risk and everything else, shit yeah, let's go."

If you use this transcription or any portion of it please credit WrestleTalk.com and link to this page.
While the first WWE Raw under the Triple H Era seems to have been a striking viewership success, time will tell exactly what is next but it is certainly a very exciting time to be a fan of professional wrestling!
If you're in the UK but didn't manage to get tickets to Clash at the Castle on September 3, WrestleTalk is hosting a watch party at The Joiner on Worship in Shoreditch, London, and we'd love for you to join us! Click here for more details.