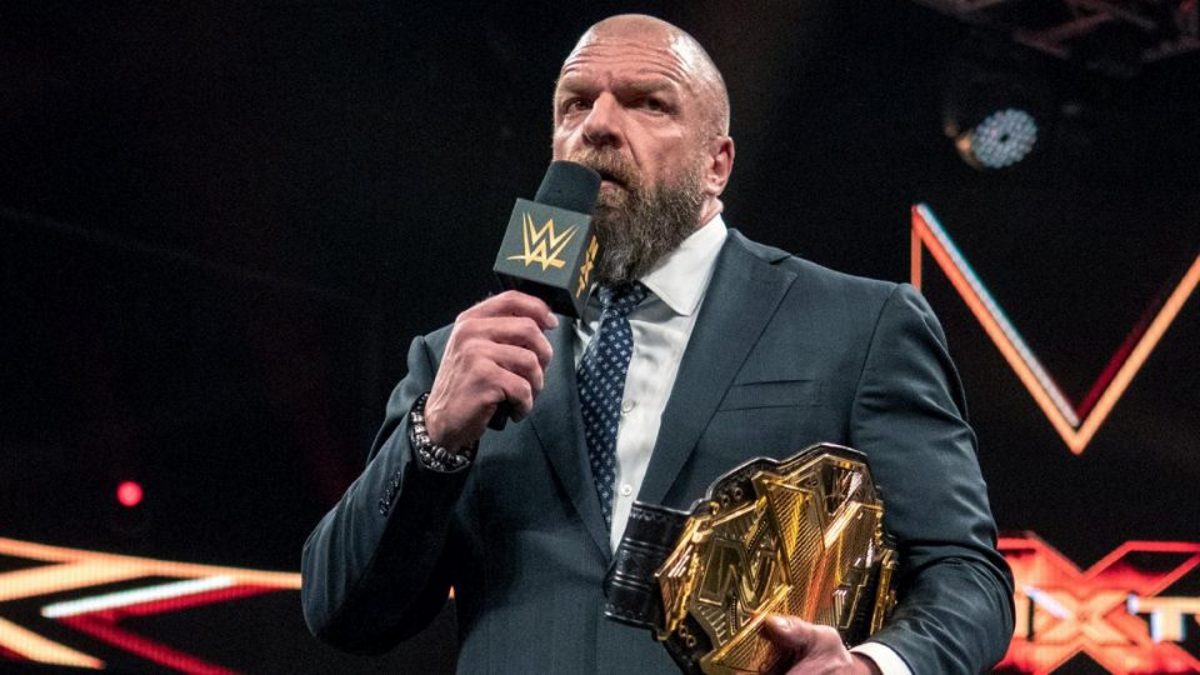 Triple H has recently discussed the rapid growth of NXT, explaining how some fans can ruin their own enjoyment of the product.
When NXT was rebooted, it was purely a developmental brand. Nowadays, NXT is home to some of the best wrestlers on the planet.
During the NXT TakeOver media call, Triple H detailed how the brand has changed. Addressing some fans' frustrations, Triple H stated that some fans can ruin their own enjoyment of the product by questioning everything.
Telling fans to either tune in or change the channel, Triple H said:
As NXT has grown, one of the things that has changed….people say, 'What is NXT?' Is it strictly developmental and you are looking for everyone to move on? Or is it its own brand?' It'll be an interesting place, the criticisms a year or two in, that was a heavy knock on NXT. It was always said, 'How can I get into this brand? Whenever I get excited about a talent, they move on. It kills me for the brand and I don't like it.' It was a heavy criticism. That was the first three or four years. Then it switched and the brand changed again. There will be some talent that is in a position for a long time and they might not fit different places or might not go different places.

"Some talent don't want to leave and expand beyond. Maybe the schedule doesn't work for them physically, whatever it is. It's funny to me that everyone is so worried about where everyone is going to go or land or how it'll play out long-term. How about watch it? Do you like it or not like it? Do you have to say, 'I like it, but I like this other thing more'? Watch it or don't and stop trying to figure out where everything goes. Fans ruin their own stuff half the time trying to figure out where everything goes and how and then search for the thing to find out what it is that can ruin it for them so they are not surprised when it happens.

"I don't understand that. I'm thrilled with what the brand is and where it is. Do I want it to get better? Yes. Do I want it to grow and expand? Yes. People will take this line and use it out of context, but it's a marathon, not a sprint. I'm not here to make a brand that is around for a few years or a few minutes. i want it to be long-term. How is it long-term? It morphs and evolves. It shouldn't be the same. If it's the same three or four years from now, then we made a mistake. It's just like people, you grow."
NXT TakeOver: In Your House takes place this Sunday. It is being reported that this weekend's show will feature the largest NXT live crowd since the beginning of the pandemic.
On the media call, Triple H also confirmed the pencilled-in date for the next NXT TakeOver show, after In Your House.
Quote via Fightful. 
What are your thoughts on the above story? Let us know in the comments on Twitter or Facebook.