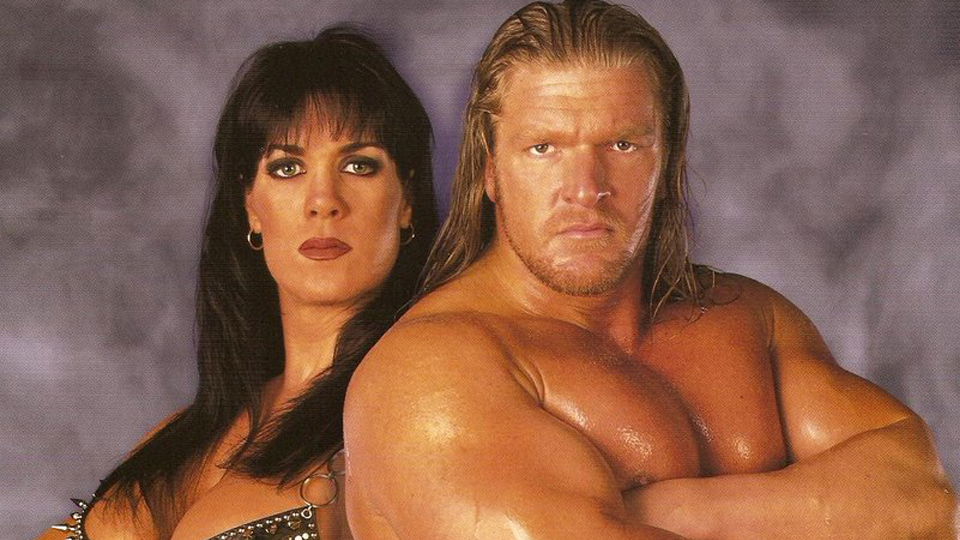 It was announced earlier today that D-Generation X, one of WWE's most iconic factions, will be inducted into the 2019 Hall of Fame. With this induction, we will see new entries Triple H, Billy Gunn, Road Dogg, and X-Pac, along with the second-ever two-time inductee Shawn Michaels (following in Ric Flair's footsteps) join the most prestigious collection of stars in the business.
Michaels' second induction is massively overshadowed, however, by the inclusion of the 'Ninth Wonder of the World' Chyna who WWE has notably been keeping away from the pageantry due to her controversial past.
The only female WWE Intercontinental Champion (and she did it twice) was just one of the many aspects brought up in a recent interview Triple H gave ESPN's Tim Fiorvanti. The two discussed the group's induction, why both iterations of the faction matter, and how they formed in the first place.
Triple H on the two iterations of D-Generation X:
"I think it's the most meaningful for us all to go in together and to be recognized together. Because I think both groups were [just] as impactful."

"If you mention DX, depending on your age group and time, I think the unique thing about DX is for a lot of people they see DX and they go, 'It's Shawn, Hunter, and Chyna.'

"To an even bigger group, during the prime Attitude Era when everything was the hottest, it was the group of the five of us. It was Dog, Billy, me, Kid and Chyna."
How the faction got going and how it was so different from everything else:
"It's a funny thing, because DX was something that, before Kevin [Nash] and Scott [Hall] left, at the time we all talked about using 'The Kliq' as it was — kind of morphing that into television, since it was so out there anyways. But things worked out the way they did — they left, and the timing was right.

"Shawn and I still wanted to do it. Vince saw the value in it, I guess, and finally let us go at it. By that point in time I was looking for a heater, and we had brought Chyna. It was completely different. No one had ever had a female [enforcer] before, especially one like that. It just worked out. The timing was right."
Whether or not Chyna should be inducted:
"Look, people believe what they want to believe. When I said a few years ago on the Austin podcast, or show, or whatever you want to call it, there's complexities around it. But absolutely, definitely deserves to be in there. It'd be tough to pick a female that was more impactful on the business. She did something that was completely so out of left field that it wasn't even being considered when we first brought it up for her to come in. It wasn't even a consideration… it wasn't an easy thing, and against all odds she did all of that. She earned everybody's trust. She won over the fans. She won over the boys. She did all of it.

"From that standpoint, absolutely 100 percent deserves to be in the Hall of Fame, and should probably be more than once — as a group, but individually as well. There's more complexity to that than meets the eye, but here we are. I'm just happy that it's here. I'm happy for her family, the people that she was close to, that hopefully this is super meaningful to them. I know it would be to her. It's a great thing — very deserving."
If anything, this one group induction has simply opened the door for several more multi-time inductees. Triple H will definitely be there and the New Age Outlaws will follow him (that is if WWE can continue to forget about Gunn's involvement in AEW). On top of that, if we're lucky, Chyna will have a rightful singles induction for changing the game despite what she may have done following her time in the promotion.