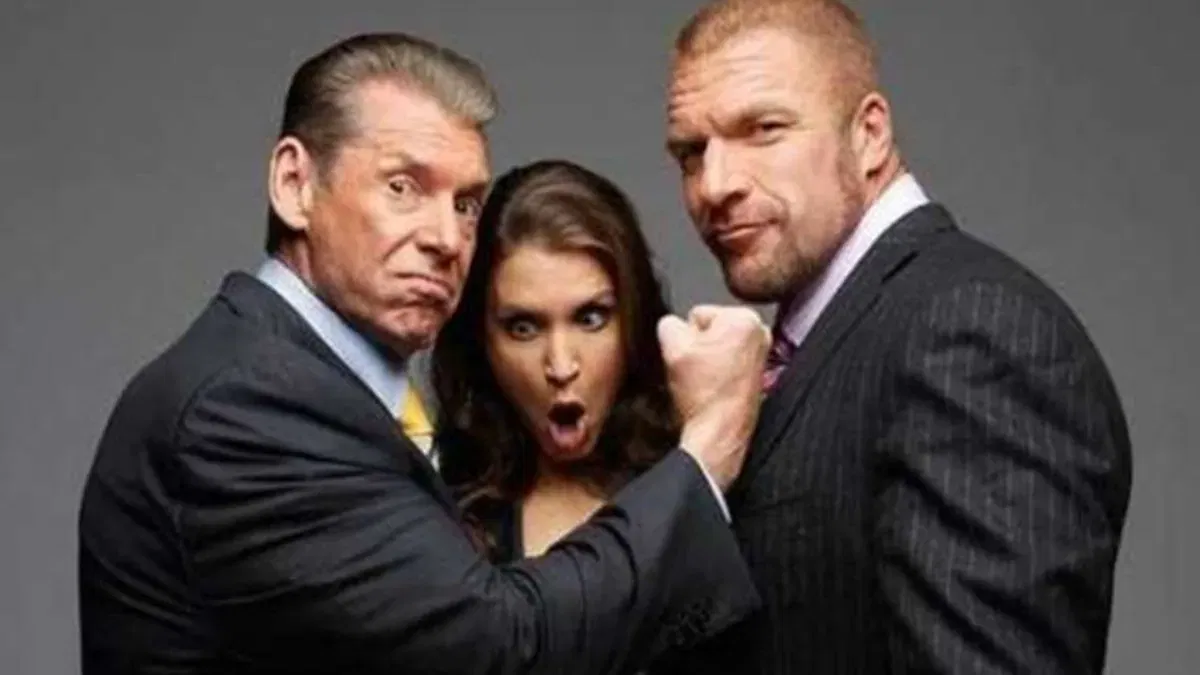 Triple H appeared on Logan Paul's podcast Impaulsive and discussed amongst other things, the legacy of Vince McMahon.
After Logan Paul mentioned that WWE was in a fascinating time of transition, Triple H took a moment to express gratitude to Vince McMahon, noting:
"I'll say this about Vince: massive shoes that I couldn't even dream of being able to begin to think that I could fill. Right, like the gap there in this moment is massive but the opportunity to take it in a direction that it has never gone before is massive. I'm thrilled for that opportunity, we have an unbelievable team that it's never going to be one person. One person can't even begin to fill his shoes, it will take an entire of people to jump in those shoes, because without him, there's none of this.

"The vision to take it from this tiny little thing happening in bars into something this big and like nothing else, right? WrestleMania is one of the most valuable sports franchises on the planet. Billions of social media followers, the 70 plus lifetime billion views done on YouTube, right? The level of fan interaction, fan following and dedication and passion for what we do, there's nothing like it. I'll put any sport against it, or in entertainment. Certain movies only resonate in certain countries, certain sports only resonate in certain countries, name one that goes everywhere. It's WWE."

If you use this transcription or any portion of it please credit WrestleTalk.com and link to this page.
While the first WWE Raw under the Triple H Era seems to have been a striking viewership success, time will tell exactly what is next but it is certainly a very exciting time to be a fan of professional wrestling.
The next major premium-live-event, Clash at the Castle on September 3 is a landmark event, already set to host a big main event match for the Undisputed WWE Championship between Drew McIntyre and Roman Reigns.
You can find out all the details about the event by clicking here. 
If you're in the UK but didn't manage to get tickets to Clash at the Castle on September 3, WrestleTalk is hosting a watch party at The Joiner on Worship in Shoreditch, London, and we'd love for you to join us! Click here for more details.