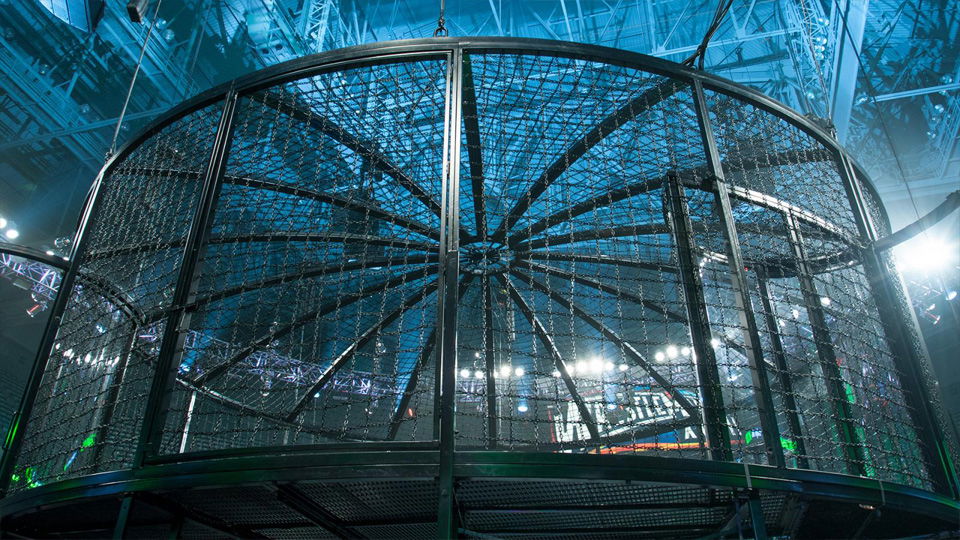 NXT has not used a lot of WWE stipulation matches over the years. Aside from basic ones like ladder matches and steel cage matches, NXT has remained their own entity with their special matches.
When asked if NXT would put on their own Elimination Chamber match, Triple H said it isn't a conversation right now. He added that he wouldn't be opposed to it, but likes that NXT is separate. Here is the quote from the NXT TakeOver Vengeance Day media call, courtesy of Fightful:
"It is not a conversation right now. For me, Elimination Chamber is a very WWE and a very Raw-SmackDown centralized event. I wouldn't be opposed to it, but at the same point in time it's nice to be able to have different events for different brands and a different feel that make the shows different. I love the fact that NXT has WarGames and the Fight Pit and the different things that are synonymous with NXT and that Raw and SmackDown have those with them themselves as well. NXT UK has the Heritage cup and a different feel to it. Having those distinct differences are wonderful. People love those matches, but it gives you a reason to go to those brands and be engaged with those brands and keeping them separate is a good thing."
NXT TakeOver Vengeance Day will take place this Sunday on the WWE Network. WWE's Elimination Chamber pay per view will take place the following week.
What are your thoughts on the above story? Let us know in the comments on Twitter or Facebook.