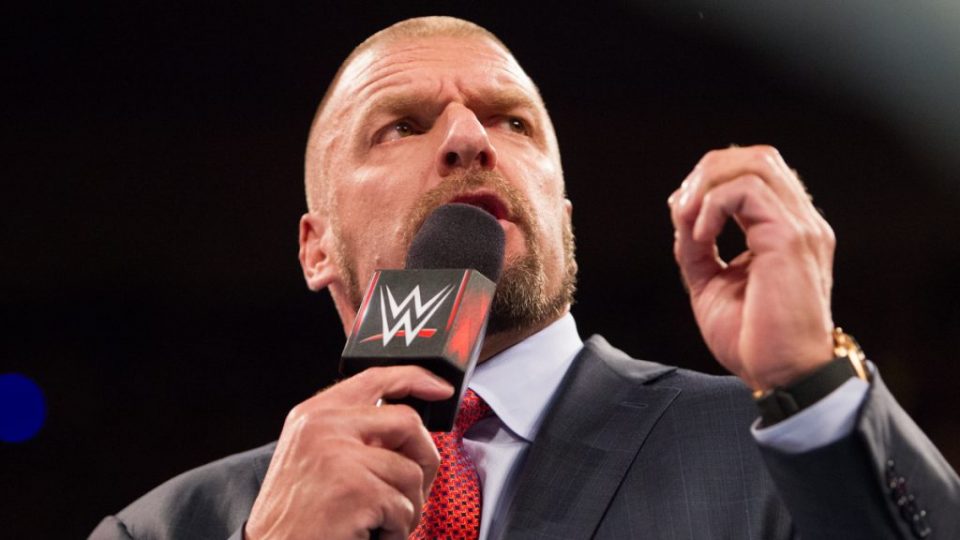 Triple H has suggested that "the sky is the limit" for one particular WWE Raw star who has always seemed destined for great things.
Former Intercontinental and NXT Champion Drew McIntyre seems to have all the tools necessary, but has never been allowed to be the face of either SmackDown or Raw during his time in WWE.
The Royal Rumble is an ideal launching pad for someone like the Scot, who is seemingly just trying desperately to make his almost inevitable. breakout moment happen.
Speaking to Sportskeeda, NXT boss Triple H said he reckons McIntyre could be the first ever British WWE Champion this year. He said:
"I think it's a possibility. Drew has had an incredible run, started off at such a young age, and he's still so young now and he's kind of just coming into his own now as a performer, really. I told him that the sky is the limit for him. He left for a while, he had to go clear himself out and realise what he wanted, and step away and come back even better. He's an incredibly hard worker and he's as serious as serious can be. He wants to be the best in the world and, when you have that type of attitude and that strong work ethic, absolutely, it's a possibility."
McIntyre has also previously received praise from greats like The Rock and Ric Flair. Surely the trigger has to be pulled at some point, right?
The 'Scottish Psychopath' is one of eight men to have been announced for the Rumble thus far. Check out all confirmed participants for both the men's and women's Rumble matches here.