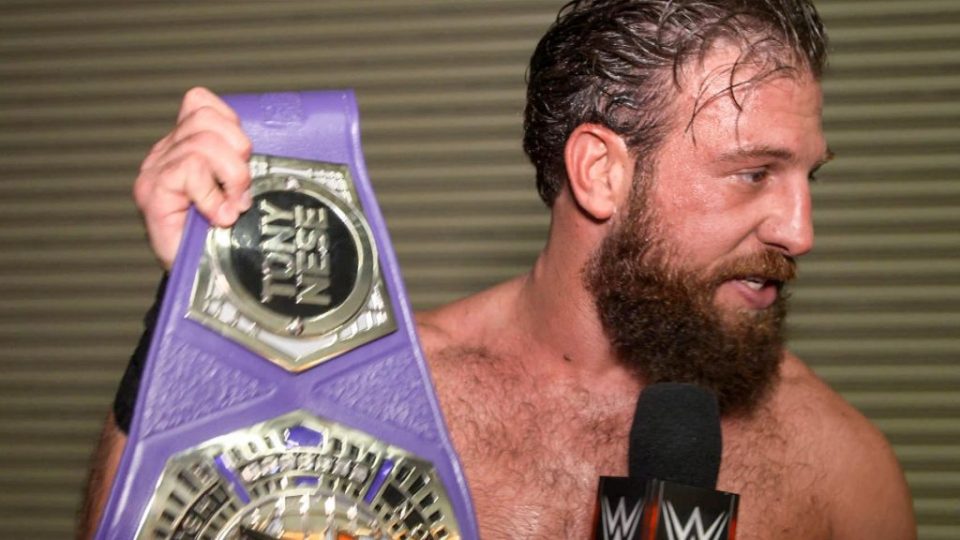 Last week, Triple H spoke about the future of 205 Live and said we can expect to see more crossover with NXT and the cruiserweights.
Some took this to mean that 205 Live was being cancelled, with the cruiserweights sent to NXT, helping to bolster out the roster that will now have to put on two hours of weekly television.
However, Triple H confirmed on a call with the media today that 205 Live is not being canned, but said that the brand will fit under the 'NXT umbrella'.
Triple H jokes that the 205 Live/NXT comments he made were taken out of context by many. He says he thinks 205 fits better under the NXT umbrella than a "general entertainment" umbrella. Nothing is set in stone. Threw out hypotheticals of CW title being on Takeover

— Sean Ross Sapp of Fightful.com (@SeanRossSapp) September 16, 2019
As Sean Ross Sapp states, Triple H suggested that Cruiserweight Champion Drew Gulak could defend his championship at a future NXT TakeOver event.
This would certainly be exciting, with Gulak already making a few trips down to NXT in recent months to battle the likes of KUSHIDA and Matt Riddle.
With KUSHIDA making his 205 Live debut last week, perhaps we have seen the start of the crossover between NXT and 205 Live.