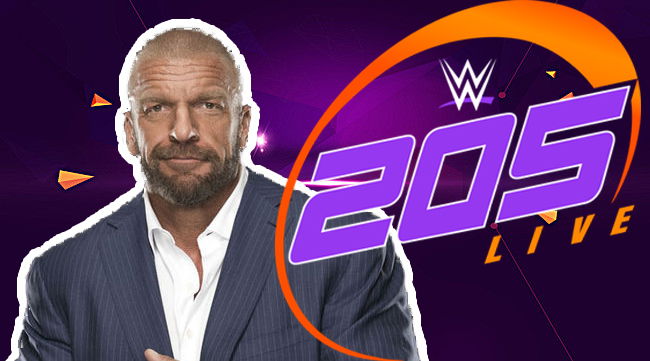 In a move that has to be considered a major positive for 205 Live, Vince McMahon handed the reins of the brand to son-in-law Triple H. If he can help 205 thrive in the same way as he has NXT, then there could be very exciting times on he horizon for cruiserweight fans.
Hunter is now overseeing everything on the show in a last-gasp effort to revive the floundering cruiserweight division and restore it to something more akin to 2016's successful Cruiserweight Classic that preceded it.
Triple H appears to be going back to what made the brand so exciting in the first place by putting the focus firmly back on the in-ring element. The belief is he will allow the show's bone-benders to work in a style that got the Cruiserweight Classic over rather than the sterilized mini version of Raw and SmackDown that it had become.
Working with Hunter behind the scenes is 205 Live lead writer Jonathan Baeckstrom and lead producer Adam Pearce, both of whom are said to share a similar vision about what they collectively want the show to be.
Triple H's first act was to install Drake Maverick (Rockstar Spud) as the 205 Live General Manager and create a 16-man tournament for the vacant Cruiserweight Title, which will culminate at WrestleMania.
Thus far – as per Triple H's directive – the tournament has featured several performers from outside of the usual 205 roster, including Tyler Bate, Roderick Strong and Mark Andrews (who will wrestle on next week's show). It would not be a surprise to see more names from NXT or the UK division round out the tournament, with Pete Dunne and Johnny Gargano among the favorites for inclusion.