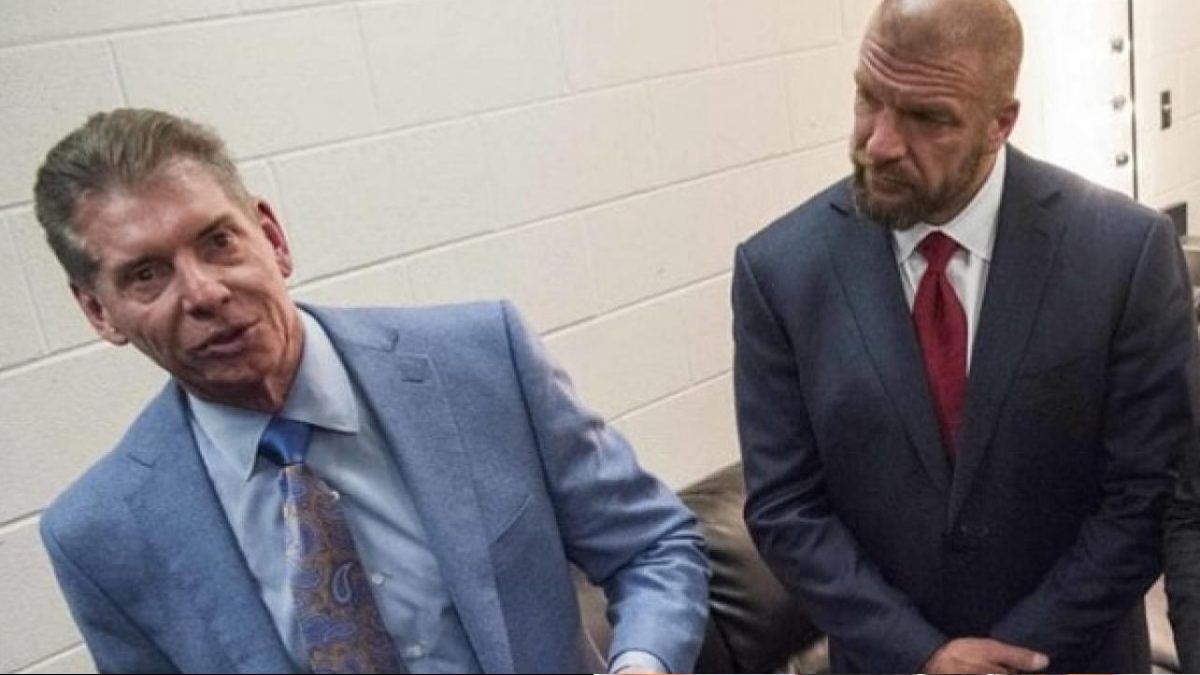 Triple H has revealed what he thought Vince McMahon was up to before his WWE return became official.
On July 22, 2022, Vince McMahon announced his retirement from WWE as CEO and Chairman amid sexual misconduct allegations. With Vince stepping down, Stephanie McMahon and Nick Khan became Co-CEOs, while Triple H became Chief Content Officer and took over creative for the main roster.
On January 5, it was reported that McMahon had returned to the WWE Board of Directors.
Vince McMahon had announced plans to return to WWE to "enable unified decision making through the Company's upcoming media rights negotiations and a parallel full review of the Company's strategic alternatives."
On January 4, Triple H spoke with Joe Otterson of Variety and was asked what his father-in-law was up to during his time away from the company. He answered:
"F*** if I know, didn't know what he was up to every day when he was here! I'll be honest, I don't know what he's doing. I think he's keeping himself busy."
The WWE CCO continued on to note that Vince was always thinking long term even when he was with WWE, saying:
"[Vince was] always thinking long term. Whether it gets executed that way or whether it wasn't, I don't know. But for me, it's how I think because it's how I was taught by him."
"I'm always trying to think about the long-term storyline. I was at SummerSlam and one of the first things I talked to the team about is 'Okay, where do we want to go for Wrestlemania? What's that goal?'"
Using an analogy to a GPS to how he is looking at booking, Triple H said:
"Obviously it's going to change, but what's the target goal? It's like a GPS. As long as you put in the destination, the GPS will keep rerouting you if it needs to."
"If there's an accident, it's going to move you this way. If you miss a turn, it's going to take you another way, but you're gonna get to your destination. And as long as we are aware of where we want to get to, then we can get there."
"We'll adjust along the way. And the destination might change we might decide halfway that we want to go in a different direction, but at least you constantly are aware of your of your target, and I think without that, you're just floating around in the ocean."
Paul Levesque (Triple H) told WWE talent in a meeting before SmackDown on January 13 and before Raw on January 16 that nothing would change on the creative side of things and he would still be the person heading that up. He did say he and McMahon "may have discussions", but Levesque is the one making final decisions.
However, it's worth remembering that WWE did hold a meeting with employees (not talent) a week earlier and the message was "business as usual" and that no management would be changing, and then Stephanie McMahon resigned just days later, so it seems even what's being said in the meetings is a fluid situation and things may change.
On January 6, using his power as majority owner, Vince McMahon put himself and former WWE presidents George Barrios and Michelle Wilson back on the company's Board of Directors, disposing of JoEllen Lyons Dillon, Jeffrey R Speed, and Alan M Wexler in the process.
McMahon had stated that his intention was to facilitate a sale of the company. He changed bylaws to ensure that no sale or media rights deal could be completed without his approval, but would later repeal several bylaw changes after lawsuits were filed against him over them.
Upon McMahon's return, two further Board members resigned of their own volition, those being Man Jit Singh – who was the one heading up the Board's investigation into McMahon – and Ignace Lahoud.
Stephanie McMahon then resigned from her role as co-CEO and Chairwoman and her position on the Board on January 10, as Vince McMahon was elected Executive Chairman.
On January 15, Dave Meltzer of the Wrestling Observer reported that Vince McMahon was back in his office and had been "suggesting changes" to different departments.
On January 17, WWE made a new SEC filing stating that, as of January 16, Vince McMahon no longer needs stockholders' approval for his actions.
There has been much speculation that Vince McMahon was looking to sell to a party that would commit to keeping him in charge of the company despite the multiple sexual assault allegations that have surfaced in the past year that led to his initial 'retirement' in July.
There are three known lawsuits that have been filed against McMahon since his return, which you can read about here.
Think you're a wrestling mastermind? Well you can prove it by taking quizzes in our brand new quiz section! Don't forget to tweet us your results!