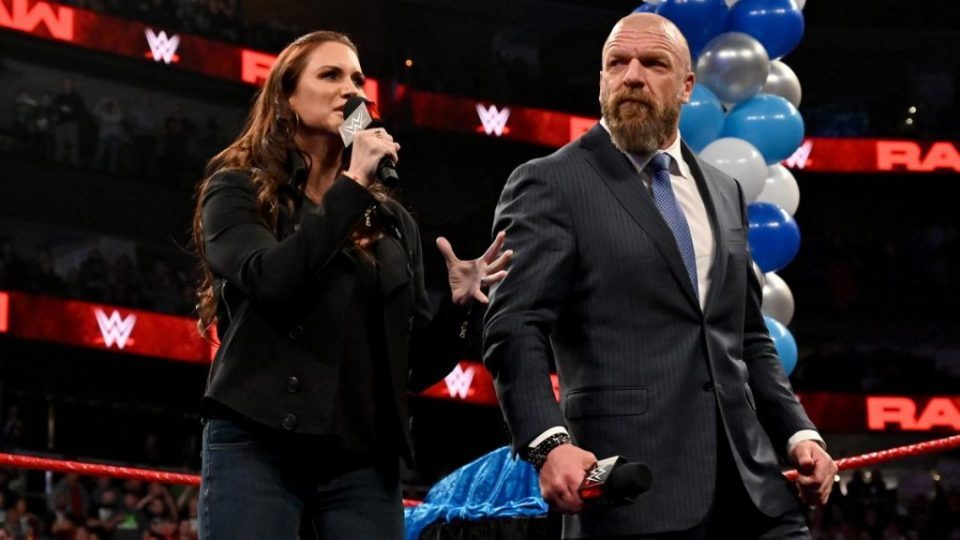 There are many second and even third-generation wrestlers on WWE's roster right now, and it seems like one of Triple H's daughters is planning to follow in her father's footsteps and also step into the ring.
Speaking to FOX ahead of Smackdown's debut on the network on Friday, Stephanie McMahon was asked if she would let her daughters wrestle. She would go on to reveal that her eldest child is already in training.
Triple H and Stephanie McMahon have done a pretty good job at keeping their kids off TV, something I'm sure Vince McMahon would have requested at some stage.
With Aurora Levesque only being 13-years-old, I would not expect to see her on WWE TV anytime soon.
If last night's Raw is anything to go by, Aurora might be better off staying away from WWE TV for the time being.
On last night's 'season premiere' show, Brock Lesnar attacked Rey Mysterio and his son Dominick, sending the latter, who is also in training to become a wrestler, to the hospital.