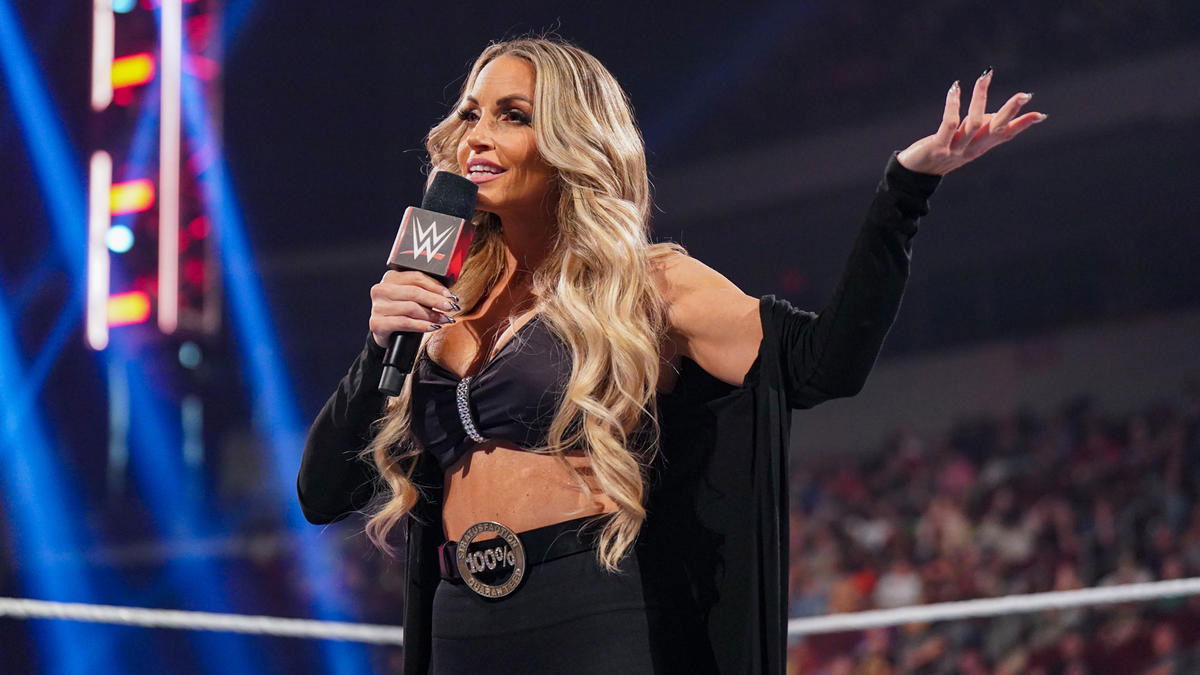 WWE Hall of Famer Trish Stratus is having a career renaissance in 2023, competing at WrestleMania 39, turning heel and setting up a program with Becky Lynch.
While Trish is back to rubble stamp her legacy, according to Trish there is one of her former colleagues that is also overdue some recognition by the WWE.
Speaking on Corey Graves' After The Bell Podcast, Trish would reflect on a landmark match for women's wrestling in the 2000's, that being a hardcore match with Victoria at Survivor Series 2002.
Discussing the match Trish said:
"We bring Victoria in, different angle, we're going to go hardcore. We're going to show that we can get crazy and take a chair shot."
"Taking one chair shot, it had to get cleared, it was a big deal. Now, it's like there are 17 chair shots in one women's match. We did that,"
Graves would then mention that Victoria doesn't get the credit she deserves, an opinion which Trish would agree with, even suggesting that Victoria should become a WWE Hall of Famer in the near future.
Trish said:
"But not in the Hall of Fame talk. We were right there. We were there when fans were at the point of, 'I think we're digging this, women can wrestle. Cool. I'll watch. I won't go to the bathroom during this segment,' and they would tune in. Victoria and I knew, 'We got them now.'"
"They're giving us characters and storyline development and we're actually going to have a (video) package before we go out and wrestle. We didn't have that before. Now, we get it, just like the guys."
"Victoria was there and we were at that moment where we turned the corner for women's wrestling where, 'Now, this is an acceptable part of the show,' and we're going to take it to another level and go hardcore and do stuff that you didn't see the women do. We killed our bodies doing it."
"I find it so crazy that she is so underrated, under recognized. How many times are we going to have a Hall of Fame?"
"I love Torrie Wilson and Stacy Keibler, but this is a wrestling (company), I know we don't say 'wrestling,' for some reason, I don't know why, I am a wrestler and we work for World Wrestling Entertainment, I'd like to see a wrestler maybe get into the Hall of Fame next like Victoria. Maybe I'm crazy."
As mentioned, Trish looks set for a match with Becky Lynch in the future, with Summerslam being long-rumoured as a likely destination.
However, one loose send from Trish's recent heel turn was the status of Trish's fellow Hall of Fame former friend and rival Lita following an attack from the seven-time women's champion on the April 10 Raw.
Now, Lita's in-ring future seems to have been confirmed, you can find out more by clicking here.
Transcript courtesy of Fightful.
If you want to stay fully updated on all the latest wrestling news, click the red bell in the bottom right of your screen to receive notifications from WrestleTalk.com straight to your device!