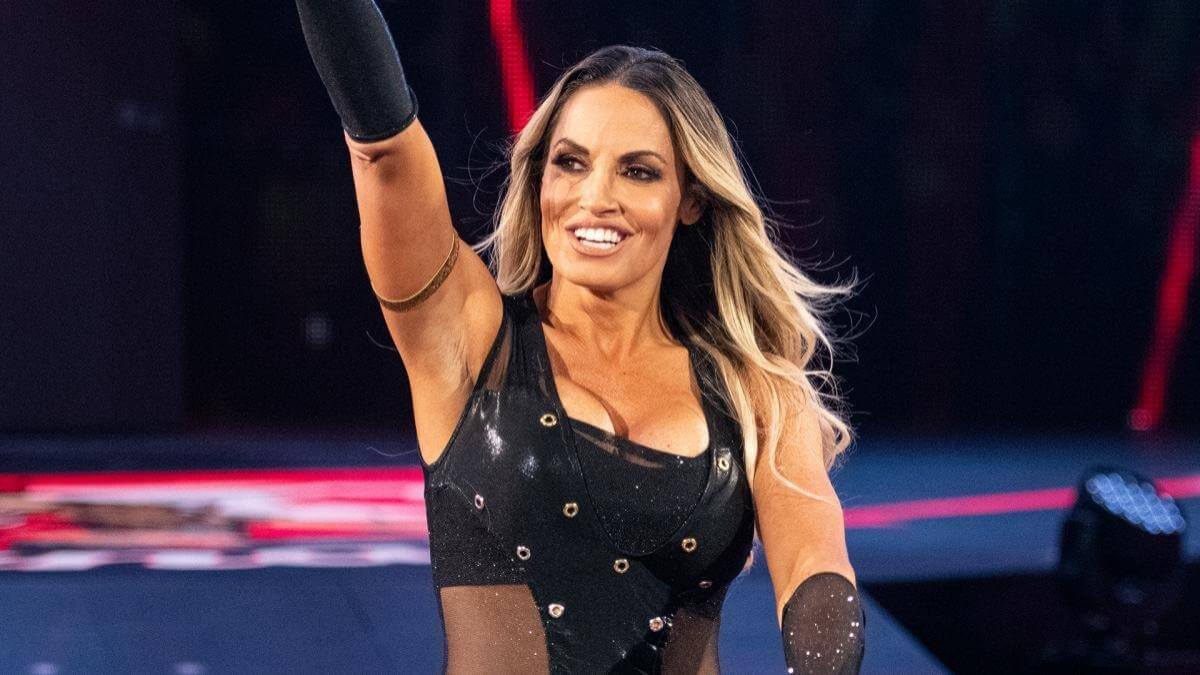 WWE Hall of Famer Trish Stratus has revealed that a match from earlier this year gave her the buzz to make a WWE return.
Stratus hosted the pre-WrestleMania 38 Toronto house show, notably confronting Becky Lynch during the event. Just weeks earlier, Stratus' former rival, Lita, returned to the ring to face Lynch at Elimination Chamber in February.
Speaking in a Q&A session with Monopoly Events, Stratus argued that you generally don't know what you'll feel like in a match until you step into the ring in front of the live audience, regardless of how much you've practiced.
Revealing that Lita's return did inspire her, Stratus said:
"Um, yeah, to be honest, it did (watching Becky Lynch vs. Lita made Trish get the buzz to return). I was lucky, a couple weeks later… the live event was so much fun because it was just after that and I got a chance to go back and it was in Toronto and in another town near me at home so I just drove in, took my kids and yeah, you get in there, you feel the energy of the crowd, you do some promos, you do some slapping and it's just like, oh, it's such — it's good.

"So I love it, it'll always be in my blood, you know? I did a post and it said, 'I'll never not feel at home between these ropes', right? So it's in me forever. The cool thing is sometimes we go back and you're like, 'Oh my God, can I do this? Like it's been a while' and the last time — the first time I went back after many years was to fight Charlotte (Flair) for a singles match.

"It had been like 11 years and two children later so I was like, 'I don't know' and you don't know until you actually have the match. You can practice and you can roll around in the ring but you don't know until you actually get in there.

"I mean, 'nailed it' would be something I would use to describe that. I'm being sarcastic guys. I don't think — I did though (Stratus joked). But it was like, it's just kind of cool that wrestling is like riding a bike for us wrestlers. That's what I've discovered. It's kind of cool. I mean maybe you move slower but, some of us don't.
Stratus last wrestled at SummerSlam 2019, losing to Charlotte Flair in singles action. The former Women's Champion returned to the ring in the 2018 Royal Rumble, and had competed in tag matches at Evolution 2018, and on two episodes of Raw in 2018 and 2019 respectively, ahead of her match with Flair.
Stratus has revealed that, outside of the ring, there is a role in WWE that she'd 'gladly accept'.
Lynch has teased a match with Stratus, which you can read more about right here.
Transcription via POST Wrestling. 
To make sure you stay updated with all the latest wrestling news, add WrestleTalk.com to your Google Discover feed and follow us on Twitter!