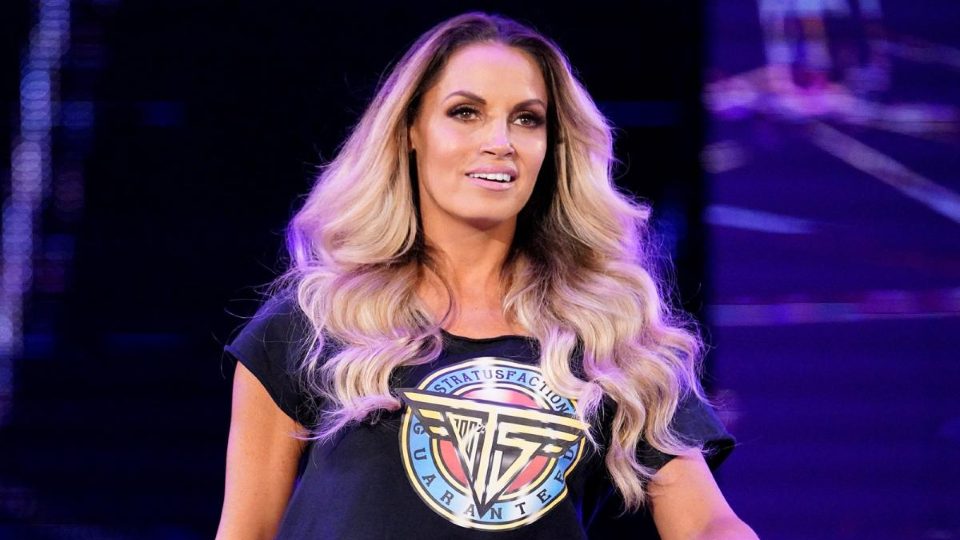 WWE Hall of Famer Trish Stratus has revealed that if she was to ever return to the ring, she'd love to face the current Smackdown Women's Champion Sasha Banks.
In an interview with Women's Wrestling Talk, Stratus noted that she has so much respect for Banks, and looks back fondly on their brief interaction in the first women's Royal Rumble match in 2018.
Here is the full quote, courtesy of Fightful:
"Sasha and I have this thing that fans want to see and deep down, I want to see. I love her so much and respect her as a person, as an athlete, as a performer, and as a friend. I love what she does in the ring. Sometimes you get in the ring and you have this thing. Lita and I had it, Mickie [James] and I had it, Victoria and I had it. It's something that when you get in there, you just know something is going to happen.

When we had a simple face-off at Royal Rumble and we're still buzzing about it years later and talking about a dream match. I always said, ever since I retired, if there was an opportunity for me to go back, it would be for something challenging, stimulating, the fans want it and it does something for both parties involved. She fits in the bill in that regard. Not that I'm coming back or anything, but Trish Stratus vs. Sasha Banks is a nice dream,"
Trish Stratus retired in 2019, wrestling Charlotte Flair in her final match at SummerSlam in Toronto.
Although it is currently unknown whether Stratus will return to the ring, the former WWE Women's Champion has recently been in contact with WWE Performance Center head trainer Matt Bloom about a potential role in NXT.
Whether she eventually returns to the ring, or chooses a role to help train the next generation of women wrestlers, WWE will always benefit from having a little bit of Stratusfaction.
What are your thoughts on the above story? Let us know in the comments on Twitter or Facebook.