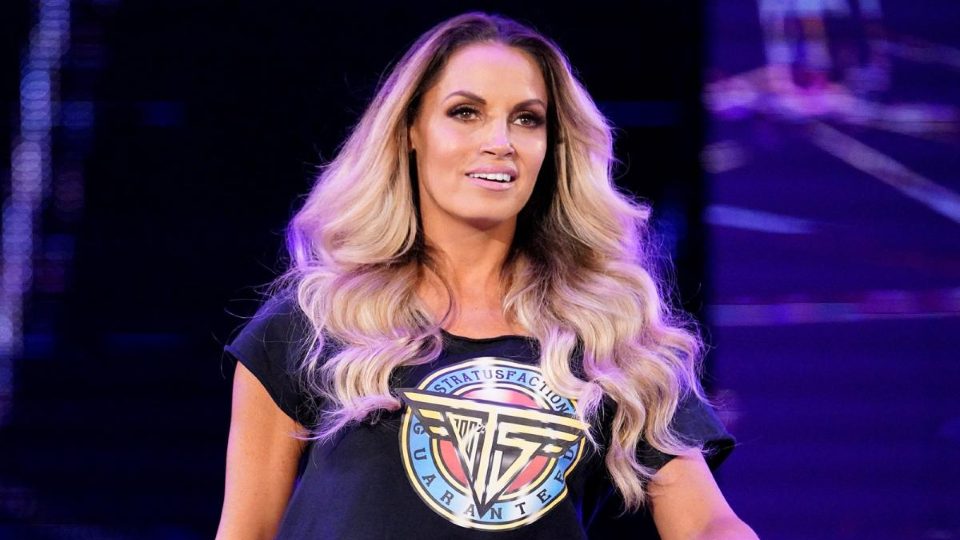 WWE Hall of Famer Trish Stratus has posted a tease for a potential return to the ring. In a video posted on Twitter, Stratus hyped up her 20 years of Stratusfaction on March 19. The video ended with a brief shot of Stratus face to face with Sasha Banks.
— Trish Stratus (@trishstratuscom) February 26, 2020
Stratus announced that her match with Charlotte Flair at SummerSlam 2019 would be her retirement match. The match was intended to be the start of her return but she changed her mind and instead it was meant to be her final sendoff.
Now, it seems as if Stratus may be returning to the ring once again. The shot of Banks and Stratus together was from the first women's Royal Rumble in 2018. To date, it is the only time the two women have competed against each other.
March 19, 2020 is a Thursday so it is highly unlikely any match will take place on that day. Expect a reveal of some sort to happen instead.
Do you want to see Trish Stratus return to the ring? Let us know on Twitter?