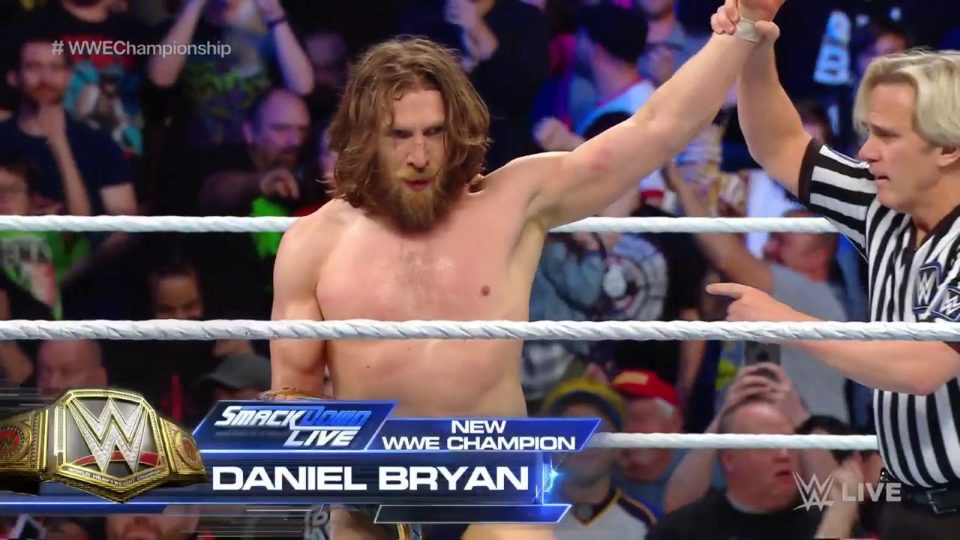 Anyone watching SmackDown Live last night was in for an almighty shock. Not only did Becky Lynch pull out of her match with Ronda Rousey due to injury, but Daniel Bryan beat AJ Styles to win the WWE Championship.
What's more, he also turned heel in the process, low-blowing AJ to set up the running knee for the pin.
This means that AJ will no longer face Brock Lesnar in a champion vs champion match, as that honour now falls to Bryan.
Very few will have seen this coming before the show, and that's largely because the decision to put the belt on Bryan was made very late in the day.
Speaking on Wrestling Observer Radio, Dave Meltzer explained the decision to turn heel was made by Bryan himself, and that it was decided over the weekend that he was going to be the next champion.
However, it was not clear when WWE were going to pull the trigger on the title switch.
That's where Vince McMahon comes in. According to Meltzer, Vince decided on the day of the show that Bryan was going to win the belt from AJ and go on to face Lesnar at Survivor Series.
He also said that Becky's injury did not play into the decision, as the decision to have Bryan become the next champion had already been made.
[totalpoll id="40727″]