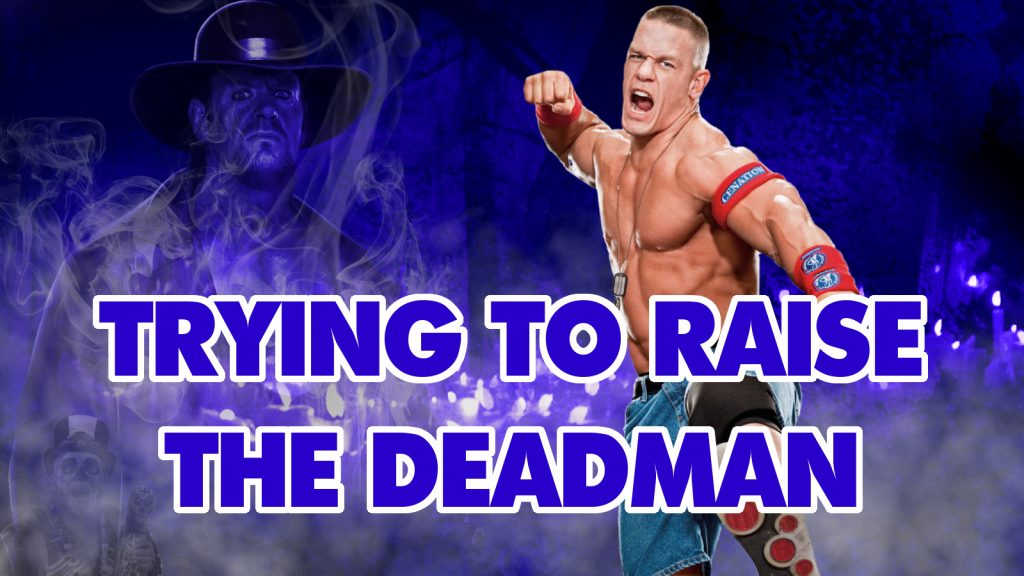 Ask not for whom the bell tolls… it tolls for Cena.
Actually, it hasn't tolled at all. Like, not even a little 'ding'. In fact, the only word from the Camp Calaway is that they've been enjoying a nice breakfast while Cena rants.
We're actually eating breakfast!

— $ McCool (@McCoolMichelleL) April 3, 2018
Fans are certain to see the Undertaker in some form at WrestleMania 34, but whether it'll be a full-blown match against Cena or just some confrontation is yet to be seen. Dave Meltzer of the Wrestling Observer Newsletter reported that the plan for months has been for a full match.
Meltzer also stated that this storyline has been Vince McMahon's baby and he's very pleased with how it's progressing. Vince feels that advertising the match won't garner any additional network sales, and the mere chance of the Undertaker's presence is enough to drive excitement.
WWE.com is continuing to push the speculation online as well as with the marketing in New Orleans.  Ringsidenews.com got a hold of one of the WrestleMania 34 promotional posters being distributed. The poster shows Cena with the Undertaker's ghostly visage behind him and a big question mark over the 'Phenom'.
At the very least, Cena will probably eat a chokeslam or two during a confrontation of some sort. Hopefully, we'll get a full-blown match, as the Undertaker has reportedly been training for the fight for a while.
How do you think the Undertaker will return at WrestleMania 34? Will John Cena find Papa Shango to do a little N'awlins voodoo to wake the 'Deadman'? Or will the 'American Badass' show up looking like an extra from Sons of Anarchy? Let us know your theories in the comments below or on Twitter here.