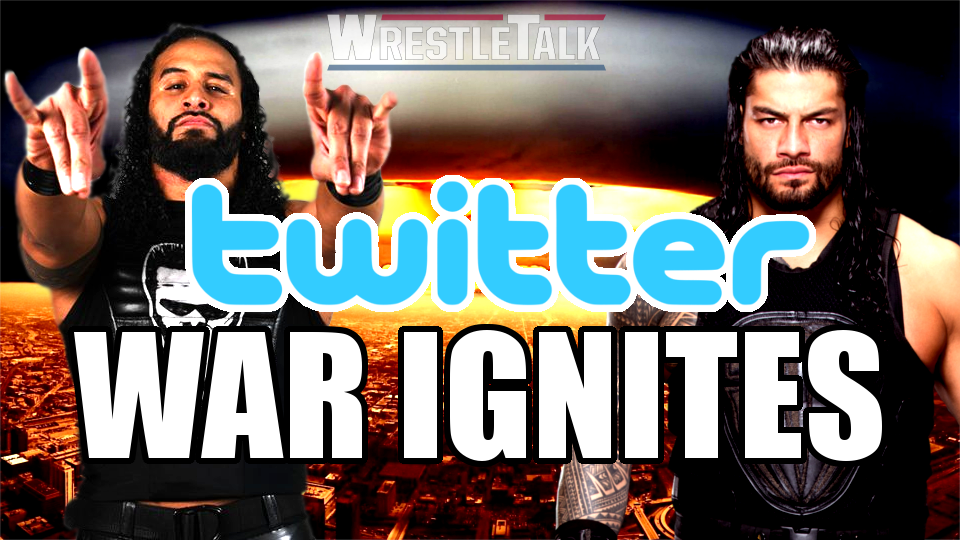 It all started with a video. A video that saw Tama Tonga insult the internet wrestling fan-base by referring to them as "f****** nerds," after his match at last weekend's G1 Climax. This caught the attention of the social media police and sent the self-proclaimed 'Bad Boy' straight to "Twitter Jail." This blocked access to his account for 12 hours.
(Warning: Video contains STRONG LANGUAGE)
You ain't nobody……bitch pic.twitter.com/wsOjsA44kd

— Tama Tonga (@Tama_Tonga) July 23, 2018
After his time was up, Tonga headed back to Twitter in search of the snitch who ratted him out. A search which lead him into a very unfamiliar yard:
Got the #Snitch.
Your bark can't seem to get OVER your Yard for me to hear you. My yard has no fences, come test your skills here anytime. "Jealousy is a bitch trait"- what album is that from? #RomanTheRat pic.twitter.com/VMTMKjlyNR

— Tama Tonga (@Tama_Tonga) July 25, 2018
I actually doubled your lil videos views for you in like 4 hours. You should be thankful. Thanks for the laughs tho! ???? https://t.co/cfNXpUSSGd

— Roman Reigns (@WWERomanReigns) July 25, 2018
Thanks for time keeping and view counting, must be looking for new material…writers gave up on you?
If you need more laughs just continue fist cocking, it gets funnier every time. https://t.co/Nt5eR9PsOn

— Tama Tonga (@Tama_Tonga) July 26, 2018
But it wasn't just Roman that received the fury of Tama Tonga's Twitter rampage. Kenny Omega (who has previously had Twitter heat with Reigns, and currently dies so with Tama Tonga) also chimed in:
If the enemy of my enemy is my friend but my new friend hates me more than my enemy does, is he still my friend? pic.twitter.com/5dMq4TW2co

— Kenny Omega (@KennyOmegamanX) July 26, 2018
…and of course, Tonga came back with his rebuttal:
My enemies' enemy is stock holders. My rivals enemy is himself and the imaginary ⭐️ ⭐️⭐️⭐️⭐️⭐️

— Tama Tonga (@Tama_Tonga) July 27, 2018
While Tonga and the Bullet Club feud continue to bubble over nicely, his Twitter beef with Reigns only seems to be getting started. At this weekend's G1, he made reference to their Twitter disagreement by openly mocking Reigns' signature fist pump while making his entrance.
https://www.youtube.com/watch?v=-3eK4_8JJps
Related Content:
What do you think of this Twitter feud? Let us know in the comments below or on Twitter. Don't forget to check out our Discord chat, where you can talk to all of your favorites from WrestleTalk.