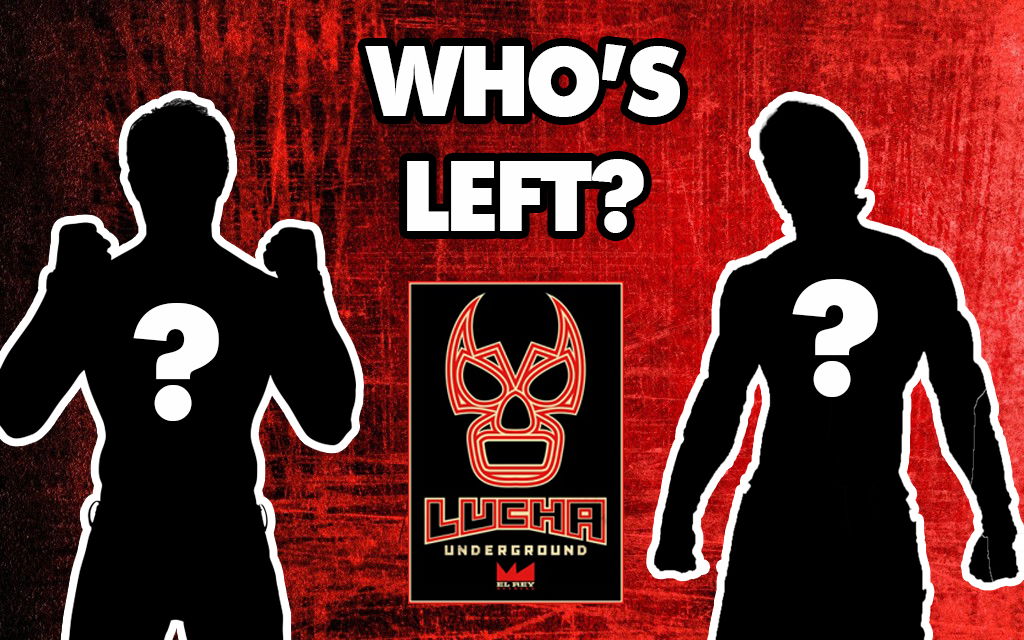 Somebody call Triple H because two hot young indie prospects have just become available!
Just days after Lucha Underground's successful show with Impact Wrestling at WrestleCon 2018, two stars of the promotion have announced their departures. Jack Evans and Angélico both announced that they would be leaving the promotion via their official Twitter accounts.
I would like to announce that I have decided to part ways with Lucha Underground. I would also like to say thank you to everyone at the company for the pleasure of the last three seasons.
Now it is time to take another leap of faith. pic.twitter.com/7Lp1iBRgJU

— Angelico (@AngelicoAAA) April 11, 2018
proper spelling this time! I have also parted ways with lucha underground https://t.co/Err8ahP00c

— Jack Evans (@JackEvans711) April 11, 2018
Both men were long-term stars of the promotion, with Angélico joining in 2014 and Evans in 2015, and are both former Lucha Underground Trios Champions (with separate partners), so their loss can't be easy for the up-and-coming brand to take.
Evans and Angélico both also perform for Mexican promotion AAA, so they're not entirely out of work, but their decision to leave Lucha Underground has come at an interesting point in the company's history.
https://www.youtube.com/watch?v=4tVD6jFnZu8
Not only are they off Lucha Underground's show with Impact, but the fourth season of the promotion is currently being taped and is due to air this coming June.
Whether Angélico and Evans will appear in this upcoming season is as yet unclear. Angélico returned from injury during the third season and it looked like they were building an angle between him and Johnny Mundo. However, neither man appeared at Ultima Lucha Tres, Lucha Underground's last big televised show.
Are you sad to see Angélico and Evans leave Lucha Underground? What do you think is next for them? Should they make the move to NXT? Let us know in the comments below or on Twitter here.