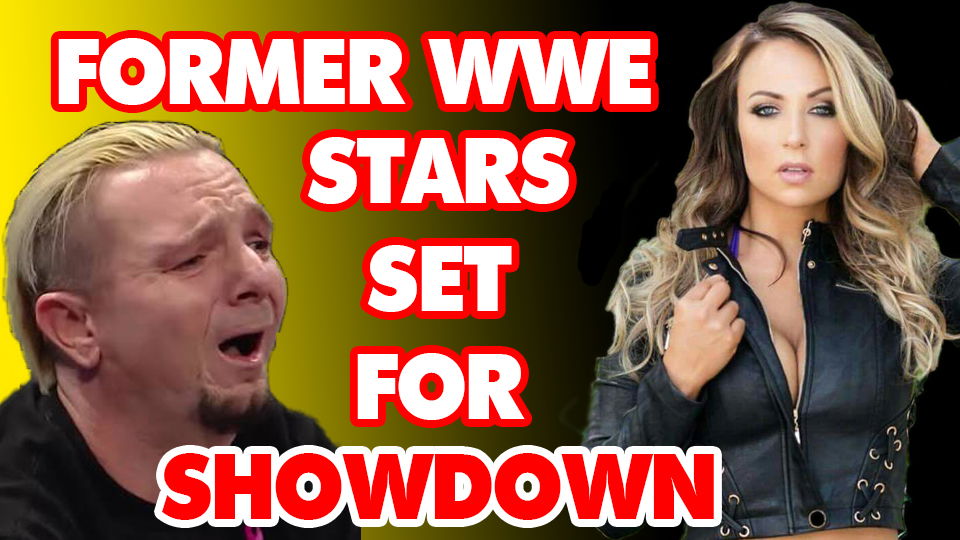 Just after James Ellsworth's release from WWE, 'The Chinless Wonder' did a Cody Rhodes, and wrote down a list of wrestlers that he'd want to challenge, and yes – they're all females.
RT this and let these chicks know, I made a list and I checked it twice…..#Duh pic.twitter.com/3yjQLJJ93W

— James Ellsworth (@realellsworth) December 12, 2017
With his new Andy Kauffman inspired Inter-gender Wrestling Championship on his side, he is officially going through the list and is now going one-on-one with former WWE superstar Tenille Dashwood (formerly known as Emma). Everyone should be excited about this match which takes place on the 30 March for the Big Time Wrestling promotion in The Jaffa Shrine in Altoona, PA.
WWE's decision to release both wrestlers at the end of last year may have been a blessing in disguise, giving both individuals the opportunity to become successes on the independent circuit.
The ingenious creation of the Inter-gender Wrestling Championship allows Ellsworth to continue the inter-gender gimmick created by his involvement in WWE's first women's Money in the Bank Ladder Match a few months before he left. He is also due to take on Duane 'Gillberg' Gill on the 17th of March in a bout advertised as, "The dream match that you never knew you wanted, but now are certain you NEED!"
This is not a drill! It's happening! The dream match that you never knew you wanted, but now are certain you NEED! On March 17th, 2018, two wrestling icons collide in one epic encounter! IWC presents Gillberg v. Ellsworth!!!

Tickets and Info at https://t.co/XIdyXKkKu2! pic.twitter.com/40VR0Sl2Sa

— IWC Wrestling (@IWCwrestling) February 27, 2018
Dashwood herself is in a better place than she was last year. She has received a lot of bookings from different promotions all over the world since her release, debuted in Ring of Honor last month, and is now competing in the first ever Women of Honor Tournament.
This match is a great celebration of both wrestlers' promising careers. I don't see any reason why anyone wouldn't want to watch their match.