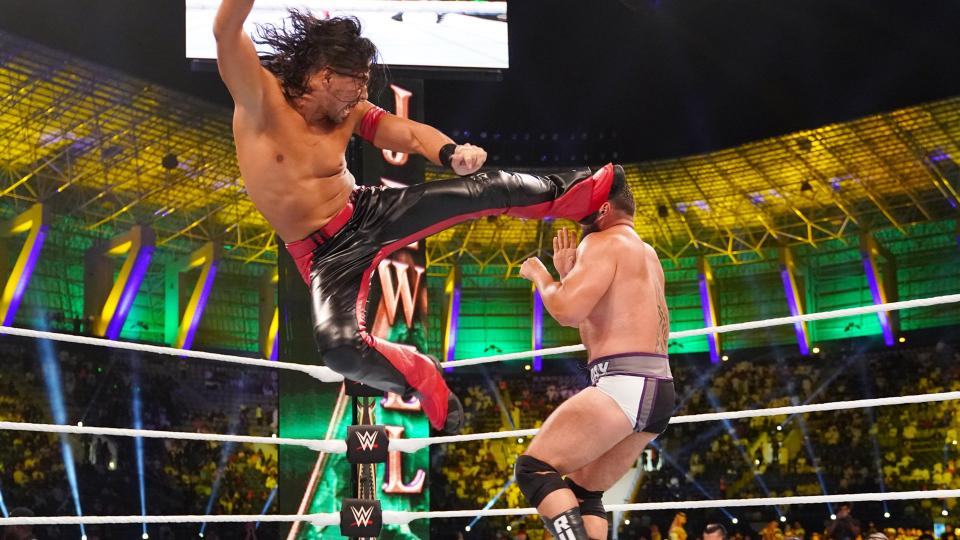 Being moved to the pre-show is WWE's way of telling you that you have between 5 and 10 minutes to put on a match that most of the crowd aren't paying attention to. Unfortunately with a card as stacked as this year's Royal Rumble, it was inevitable that a couple of matches would be doomed to this fate, and that has proved true.
As is more often the case than not, the Cruiserweight Championship match will be on the pre-show, as well as the United States Championship match.
The Cruiserweight belt, held by Buddy Murphy, will be contested in a fatal-4-way featuring Akira Tozawa, Kalisto and Hideo Itami. It's a real shame that this isn't on the main card as it has all the makings of a fantastic match.
US Champion Rusev will defend the title he won from Shinsuke Nakamura on the Christmas Day episode of SmackDown Live against Nakamura, despite automatic rematch clauses being removed.
Here's hoping that the TWO HOUR pre-show will allow these matches to have a bit of time rather than the usual 10 minutes.
You can follow the Royal Rumble live on our website throughout the show which starts with the pre-show at 10pm GMT (5pm ET), with the main show starting at Midnight GMT (7pm ET).