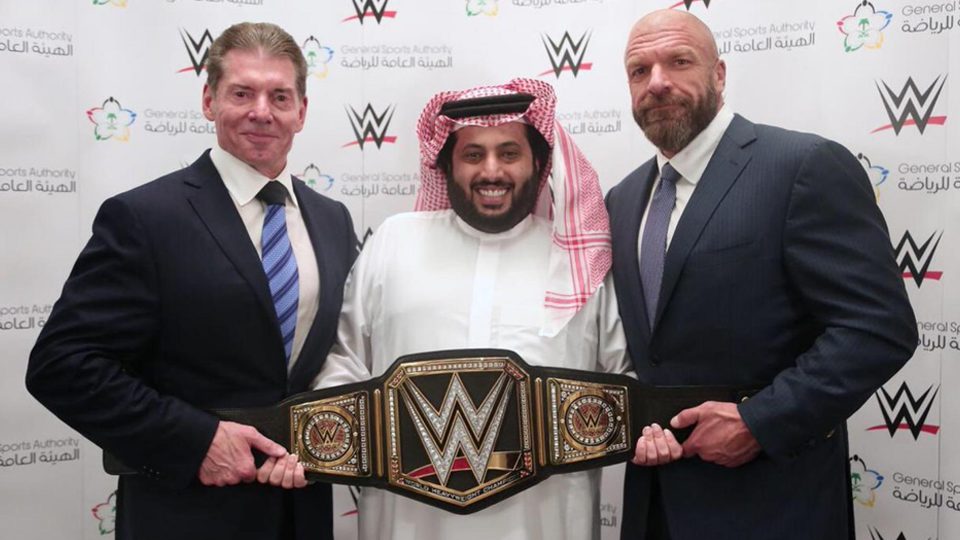 It was reported over the weekend that WWE is set to hold an international pay-per-view on Thursday, February 20th. It was later reported that the show will be taking place in Saudi Arabia, the first of the year.
The shows have not come without their fair share of controversy, with Daniel Bryan, Kevin Owens, Aleister Black, Roman Reigns and John Cena all reportedly refusing to work at on at least one of the shows in Saudi Arabia.
Well now Wrestling News is reporting that because of the political situation in the Middle East right now, two other WWE stars are refusing to travel to the country to perform on the show.
"Now, with the heightened tensions in the Middle East, specifically the recent issues in Iran, there are more wrestlers questioning whether they should fly out for the next show. I was told that at least two more wrestlers have decided against going to the next Saudi Arabia show."
There is no word on who these two other wrestlers that have decided not to go to the show are, so stay tuned to WrestleTalk.com for the latest on that.
With the show taking place four days after NXT TakeOver: Portland and two weeks before Elimination Chamber, WWE will have to figure out how to build towards the show during the busy road to WrestleMania.