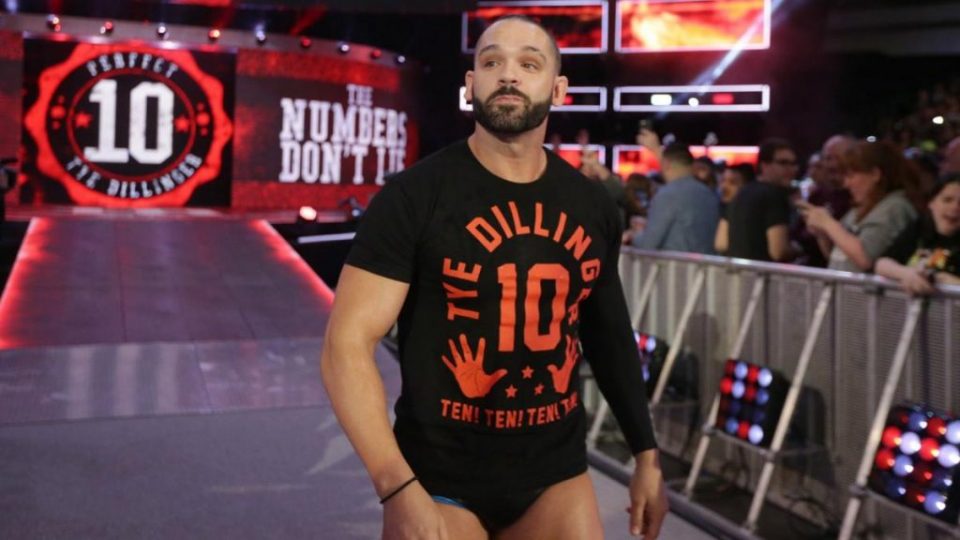 Tye Dillinger is one of the few WWE stars that was actually allowed to escape the company this year, and will now be looking forward to having more than one match a year.
Although the reasons for his departure were pretty obvious given his atrocious booking, Tye himself has said little on the matter…until now.
Speaking on Edge and Christian's Pod of Awesomeness, Tye explained in detail the reason for his release request.
"The decision had been in my mind…it was a six-month process. I got injured in October but before that, I was going to ask for a couple weeks off to clear my head and figure out what I wanted to do. But then I got injured, so that gave me three months to think. I changed my look, I changed my gear, and I pitched half a dozen ideas.

"I (talked to Vince McMahon) and I might have put my foot in my mouth, but I needed to say what I needed to say and I stand by what I said. I did feel that when I came back, things were going to be different. They were not. I had a conversation and was told to wait and give it a few weeks. Weeks passed and it was it. It put me in a bad place because my performance was suffering. I was dreading it. I was praying that (the audience) would acknowledge that I still existed because it felt like I didn't at the time.

"When you're not giving it your all, they could see it and it wasn't fair to them. It was time to go. I was probably late in leaving, actually."
He then took listeners through the day of his release.
"A month before, I had made the decision that I was going to go into television and (ask for my release) on (my birthday). It was the hardest decision I've ever had to make. I didn't ask many peoples opinion about it because I didn't want to be influenced. It needed to be on me. My family had no idea. My mother had no idea. My wife [Peyton Royce] knew.

"As you guys know, right now is a good time for wrestling overall. I walked in and I said to talent relations, 'I need to go.' They said, 'we're about to offer you a substantial raise.' I put my hands up. I'm not close to a millionaire but for me, it wasn't about the money. I didn't let him get the offer out of his mouth. I found out what it was a couple of weeks later but it wasn't going to change anything.

"I was still going to feel the same way. They said they would run it up the ladder and I gave them the day to do so. I messaged Hunter and said, 'Please talk to talent relations when you can.' To Hunter's credit, every time I've asked to talk to him, he's always given me the time of day. I didn't hear anything by the end of the day and I couldn't let them fire me twice. That's why I put out that statement."