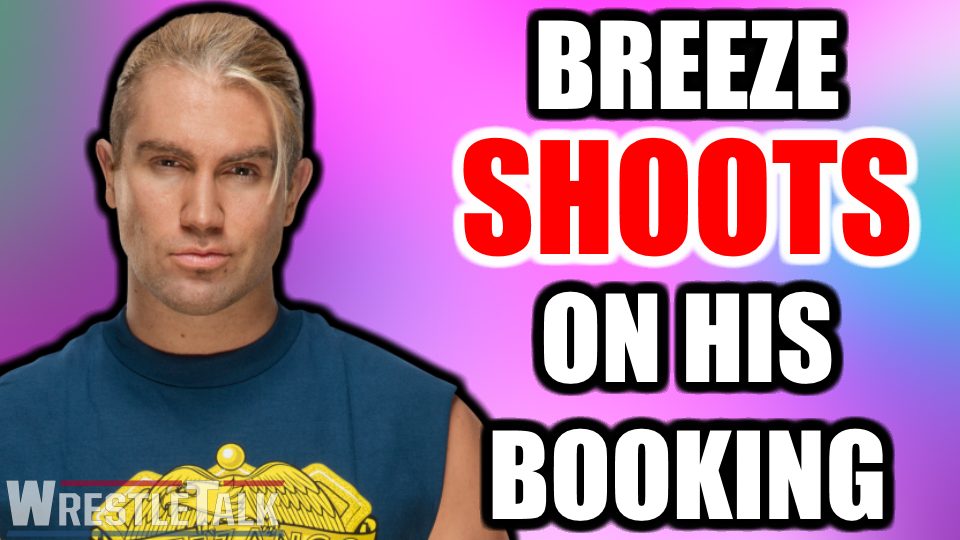 WWE star and former NXT man Tyler Breeze, along with his tag team partner Fandango, was recently a guest on the Gorilla Position podcast.
It is often said that when an NXT talent gets called up to Raw and SmackDown Live they are underutilized, and a perfect example of someone that fans have this very issue with is 'Prince Pretty' himself.
Breeze went from being an arrogant, self-loving heel in NXT putting on consistently fantastic matches, to simply becoming a comedy act on the main roster as part of Breezango.
Here's what the 'Definition of Delish' had to say regarding his current position in WWE:
"I think we kind of have a different opinion of that. It's almost like being comedic and funny is put in a category where you look at us and think that we are just the funny guys, but if you look at everyone that we grew up liking. It's a universal thing that everyone likes to laugh. It makes people like people, you know what I mean?"
One wouldn't be going too far if they were to compare the 'King of Cuteville' to a certain 'Heartbreak Kid' Shawn Michaels, especially if they're aware of his tremendous work during his time in WWE's developmental brand.
Breeze though, compared himself and his act to other WWE Hall of Famers. He continued:
"The Rock, how many times did he say something that had you laughing your head off at? Stone Cold Steve Austin, Kurt Angle, almost every single person had a little comedy into their act. You have to have that perfect balance of when they were in the ring you completely forgot about Angle wearing a tiny cowboy hat and singing along. So you have to have that perfect little mix.

With us [Breezango], we have been doing it long enough where we proved that we can build our fan base by making them laugh. When given an opportunity like we had with the Usos, by the end we had everyone standing on their feet thinking that we were going to win the [WWE SmackDown Live] Tag Team Titles. So I think we have proven that we have the balance we just kind of need more of an opportunity."
Breeze's tag team partner Fandango recently suffered a torn left labrum and is expected to be on the shelf for a number of months.
Check out the full interview here:
Related content:
With 'Dango on the shelf, would you like to see a singles push for Breeze in the near future? Let us know in the comments below or on Twitter here. You can also join us on Discord to chat with Oli, Luke, the magazine team, the website writers and each other here!