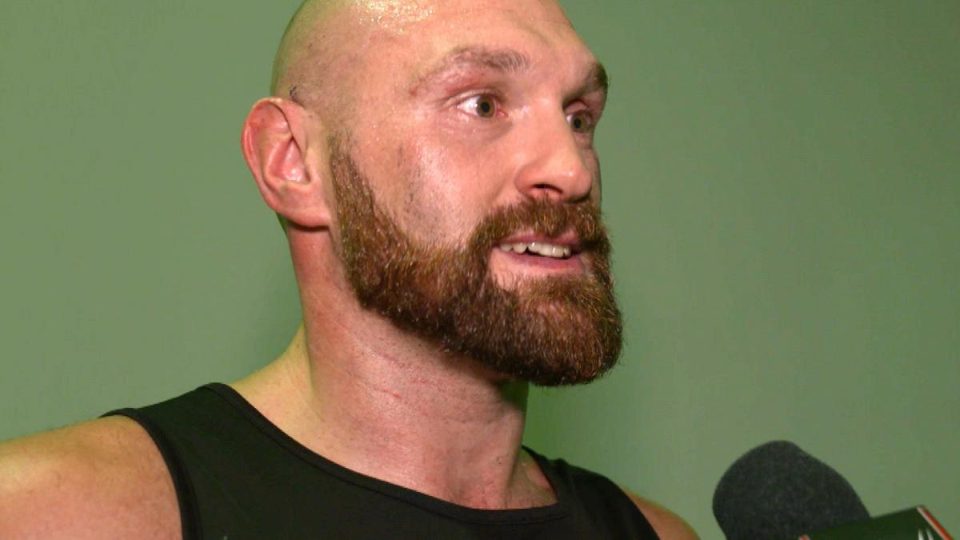 World boxing champion Tyson Fury is continuing to call out a WWE star for a possible match despite the COVID-19 pandemic preventing it right now.
The verbal feud between Fury and WWE Champion Drew McIntyre has reignited over the last couple of weeks, and Fury once again brought it up today.
He posted a video to Twitter of him in Edinburgh, Scotland searching for McIntyre. Obviously McIntyre wouldn't have been there but that didn't stop him.
McIntyre then replied:
1. I'm from Ayr

2. There's a pandemic. The moment I can come home for my World Title tour we'll talk in person

3. You're still a big stiff idiot

4. Stop using filters you weirdo

5. Do you want me to start paying rent? It's unfair I live in your head for free
For a while it was unclear if this was something both men were doing off their own backs, but WWE has been alluding to it on commentary recently and WWE.com has been following the saga, so it definitely seems like we'll end up with a match when it's possible.
Tyson Fury did have one match in WWE last year which was a countout win over Braun Strowman in Saudi Arabia on October 31.