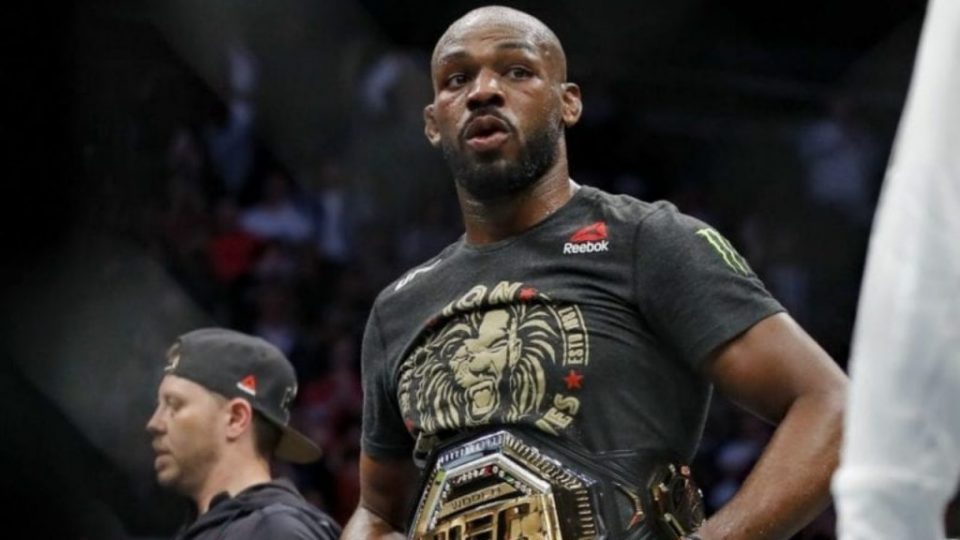 WWE has quite the history with UFC, with the likes of Brock Lesnar, Cain Velasquez, Ronda Rousey and I suppose CM Punk all having a level of success for the MMA promotion. Very low is still a level regarding CM Punk.
While Lesnar and Punk moved to UFC from WWE, Rousey  and Velasquez made the opposite move, leaving UFC in favour of a career in slightly less painful combat, and it appears we could have another UFC champion moving over to WWE in the near future.
Current Light Heavyweight Champion Jon Jones recently spoke to Sports Illustrated about a potential move to WWE, and even described the move as "inevitable".
"I think it's inevitable. I've always respected WWE, and I feel like the sports can be so similar. I have the size and athleticism and the following to transition over really well. To get the opportunity to just show up, even as a special guest, would be a dream come true."
Jones is one of the most controversial figures in UFC's history, with failed drugs tests and arrests for battery on his record. Luckily for Jones, having the word "controversial" next to your name pretty much guarantees you a spot on a Vince McMahon booked show.
At 32, Jones likely still has a few more years left inside the octagon, but once his MMA days are over, it appears a stint in WWE is very much a possibility.