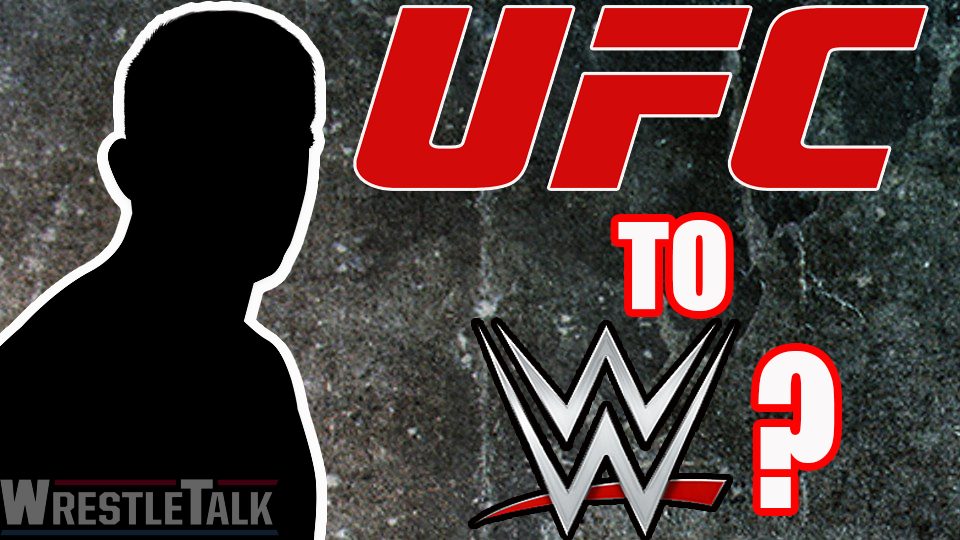 Speaking on Ariel Helwani's MMA Show the UFC's Colby Covington, fresh from meeting President Trump, spoke about the prospect of a move to WWE.
Warning – Contains Strong Language
Ariel starts by asking about the meeting with the President. Colby met the President with Dan Lambert (founder of American Top Team), Matt Hughes (UFC Hall of Famer) and UFC President Dana White. Covington and the President spoke about their love for wrestling, both pro and amateur, with the pair joking about the hair vs. hair match from WrestleMania 23!
Move to WWE
The conversation moved on to Covington's attendance at a recent Raw taping. Colby spoke about how much he enjoyed hanging out with Ronda Rousey, and how happy she was working for the WWE. Colby also commented about speaking with Paul Heyman and there being a "good connection." When Ariel asked if Covington would be interested in going over to the WWE he said:
"Absolutely that's something I'm interested in. Vince knows what does money and what does numbers now, and I do numbers. If he wants me to come over there to make WWE great again, then I'm willing to do that."
When asked if he'd spoken directly to Vince Colby said:
"No, I didn't get a chance to speak to Vince, but I talked a lot with Paul Heyman. I'm sure he's putting a bug in Vince's ear and we're going to get something done in the future."
The UFC's interim welterweight champion is no stranger to the squared circle. Appearing originally in Impact Wrestling, Cobly was involved in a story with Moose and Stephan Bonnar. Recently Colby has returned to the wrestling ring for  WrestlePro, defeating TyQuil Woodley, a parody of Tyron Woodley, Colby's UFC title rival.
Related Content:
What do you think about another MMA star in the wrestling? Do you think Colby would be a good fit in the WWE? Could he be the next Paul Heyman guy? Let us know in the comments below or on Twitter here. You can also join us on Discord to chat with Oli, Luke, the magazine team, the website writers and each other here!