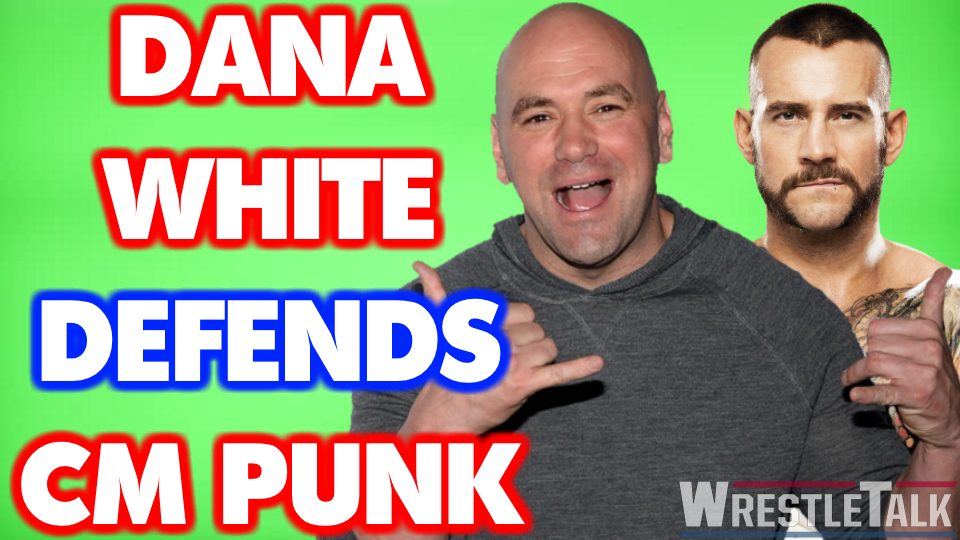 Since the announcement of the UFC 225 card lineup, there has been an outpour of responses, mainly negative, on CM Punk vs. Mike Jackson's matchup placement. Punk himself has admitted that he shouldn't be where he is which you can read about here and MMA commentator Joe Rogan has even shared his negative views.
In spite of this, however, UFC President Dana White has come to the aid of the former WWE Champion during the post-fight press conference for UFC Liverpool. When asked why stars like Alistair Overeem are being "demoted" to the prelims when the likes of Punk are making the main card, White replied:
"Listen, when Alistair Overeem sells as many pay-per-views as CM Punk does, we can argue."
It is an argument that echoes the voices of many fans and professionals alike who note that this is simply the way of the business. After all, UFC is a company looking at revenue and buy-rates. If you have someone like CM Punk who is a huge draw for the company, bringing in many fans who wouldn't normally watch MMA, it's arguably a no-brainer to put the 'Second City Saint' higher up the billing.
This is, of course, only one side of the commentary. The other being the very simple fact that CM Punk is an inexperience pro-MMA fighter without a win to his name. For fans of the sport, it is understandable that this could come across as undermining those who deserve more recognition.
It should be noted that White was also asked if another CM Punk loss would be "game over" for his young and unprosperous career with UFC. He realistically acknowledged this, stating:
"I'm sure it is, yeah."
UFC 225 takes place on June 9 at the United Center in CM Punk's hometown of Chicago, Illinois.
Where do you fall on this argument? Does CM Punk deserve his place for the potential revenue he draws? Or should he earn his place like everyone else? Let us know in the comments below or on Twitter here.