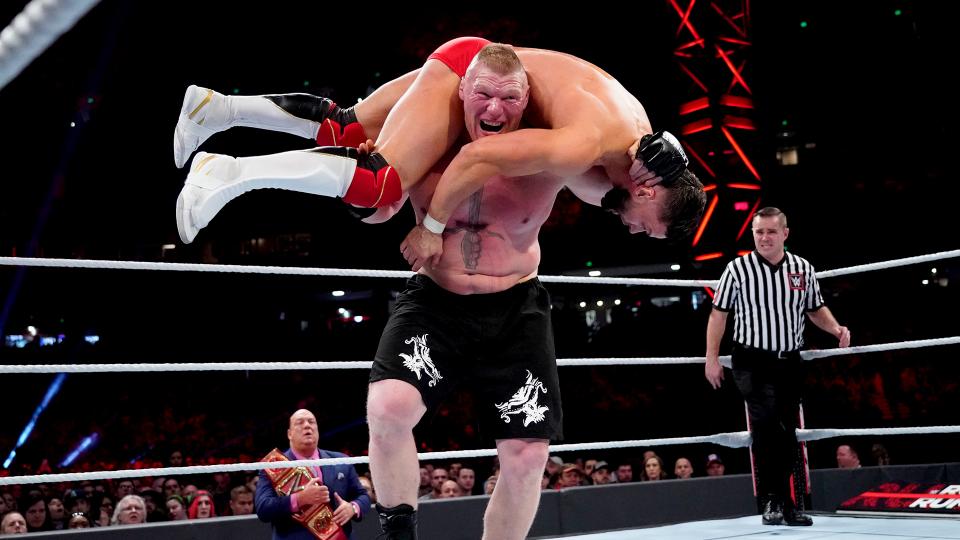 We are just weeks out from WrestleMania so you know what that means? Yes, it's time for the annual speculation over Brock Lesnar's future to kick into gear.
For several years the pattern has been the same: Dana White talks to the media about Brock returning to UFC, there is speculation over where Lesnar's future lies after WrestleMania, then Brock uses that as leverage to negotiate a new mammoth deal with Vince McMahon.
At this point, I am fairly certain that Brock gives Dana a cut for helping him jack up the price each year.
This time around, White spoke Megan Olivi (via Dave Mandel of Sherdog):
"Brock Lesnar, he's doing his thing right now with the WWE. One of the things about Brock Lesnar is when that guy's ready to fight, he's not shy/ He'll call me, he'll let me know. To be honest with you, I'm hoping I'm going to hear from that guy this summer."
When asked about whether a long-talked-about fight between Lesnar and Daniel Cormier – which was set up with an angle last year – will happen, White said:
"I think both guys really want it. I know Cormier wants it bad and I know Brock wants it bad. When two guys want to fight each other as bad as these two do, I think it's going to happen"
Do you think Brock will go back to UFC or does his future lie with WWE? Let us know in the comments below.