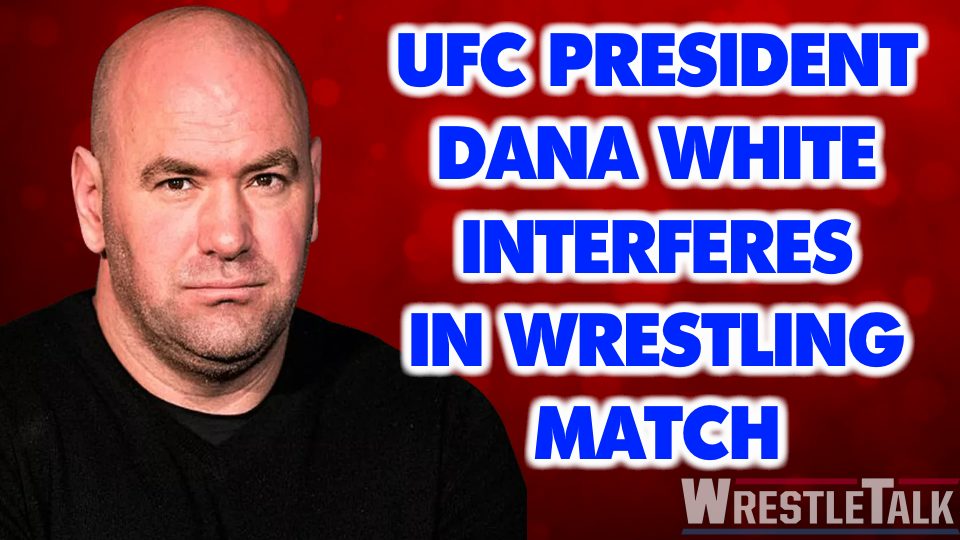 As part of his TV series Lookin' for a Fight, UFC President Dana White interfered in a pro-wrestling match at an independent show in Memphis a couple of nights ago.
Beale Street Brawl, which took place on June 15, played host to a tag team match which pitted White's co-star Matt Serra and Derrick King against Din Thomas and Dustin Starr.
Towards the end of the encounter, White made his way into the ring to prevent Thomas and Starr's manager, Maria, from interfering and costing Serra's team the match.
It looked as if Starr had White in trouble, but Jerry 'the King' Lawler intervened, allowing Derrick King to score a pinfall victory and the win for he and Serra.
https://twitter.com/grindcitymedia/status/1007773336703729665?ref_src=twsrc%5Etfw&ref_url=https%3A%2F%2Fwww.mmafighting.com%2F2018%2F6%2F16%2F17470168%2Fdana-white-matt-serra-get-involved-in-pro-wrestling-match-in-memphis
White and Lawler were also pictured chatting before the match took place.
UFC President @danawhite is in Memphis for the Beale Street Brawl pic.twitter.com/hS2ERyj772

— Grind City Media (@grindcitymedia) June 15, 2018
I wonder what they were talking about? Probably nothing, but speculate in the comments anyway!
You can check out the Lookin' for a Fight series here.
What do you make of Dana White dipping his toes into pro-wrestling? What on earth were he and Lawler discussing? Let us know in the comments below or on Twitter here. You can also join us on Discord to chat with Oli, Luke, the magazine team, the website writers and each other here!